Flights to Larnaca
Explore the hidden beauty of Larnaca, located on the southern coast of Cyprus. Larnaca is filled with rich history, traditions, stunning attractions, lively beaches, historical monuments and archaeological sites. Find out exclusive deals on Larnaca Flights and experience the world-class services and warm hospitality on all leading international airlines. It is a quick and easy process to book flights to Larnaca at affordable prices on Rehlat. Rehlat offers a wide range of cheap flights to Larnaca for one-way or round trip. Get cheap international Larnaca flights from all across the world and save huge money on your online booking.
Things to Do & Popular Places in Larnaca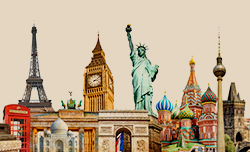 Don't Miss St Lazarus Church
St Lazarus Church is a leading tourist destination in Larnaca, located in the centre of city. It attracts millions of tourist throughout the year. It amazes everyone during Christmas Eve. Rediscover the stunning sights of the city such as Pierides Foundation Museum, Palm Tree Promenade, Larnaca Medieval Museum, Larnaca District Archaeological Museum, Grand Mosque, St Phaneromeni Church, Larnaca Marina, Larnaca Municipal Library, Larnaca Municipal Gardens and Municipal Museum of Natural History. Spend your great time at city's incredibly pristine beaches - Kastela Beach, Finikoudes Beach, and Mackenzie Beach.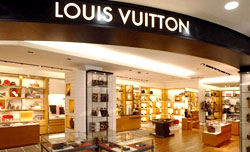 Best Shopping Malls
Larnaca offers a number of shopping malls, modern boutiques, bazaars and old markets all across the city where shopping lovers can find plenty of choices. The city is famous for jewelry, designer clothes, gifts, handmade lace, silverware and pottery. Zenon Kitieos Street is considered as the popular shopping street for its high fashion stores, sunglasses, accessories, handbags and shoes. Tourists can take the advantage of attractive prices and purchase variety of items. Also, you can find the worldwide famous Diesel, a famous fashion store in the city where you can purchase a collection of jeans at lower prices.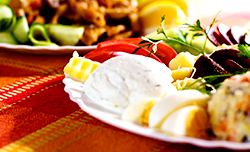 Food and Dining in Larnaca
You can taste number of delicious Cypriot dishes such as Afelia, Village Salad, Halloumi, Hiromeri, Hummus, Kleftiko, Keftedes, Kolokasi, Kolokithakia, Souvlakia and Trahanas. The city is filled with a number of restaurants, snack bars, Taverns, and budget hotels at every corner to provide varied international cuisines. Enjoy amazing dining during your visit to Larnaca. The city has number of bustling nightclubs, bars, and clubs to enjoy the nightlife. Club Deep, Geometry Club, The Meeting Pub & Cafeteria, Vogue Exclusive Club, Caramel Disco Club are the few from the list of popular pubs and clubs in the city.
Transportation in Larnaca
The city operates a number of night buses, rural buses and intercity buses to travel in and around the city. Tourists can also visit the city by taxis or rental cars. You can find the taxis/rental cars at reasonable prices when compared to other cities in Cyprus. Since there is no train facility in Cyprus, so taxis are more popular in the country.
Larnaca Airport Information
Larnaca International Airport is the main airport in Cyprus. The airport is located just 4 Km south-west of Larnaca. The airport is considered as an international gateway and one of the biggest commercial airports in the country. The airport is a major hub for Cobalt Air. The airport facilitates such as baggage wrapping and storage, bank, car rentals, e-gates, porter service, shopping outlets, spa, restaurants and much more.
Local Transportation To & From Larnaca Airport
You can get a number of buses and private taxis to reach the Larnaca International Airport from the city. Reaching the airport by public bus which costs approximately 1.50-2.50€ per person. The city operates 6 different bus lines to reach the city centre. It may take 30 minutes to reach the heart of the city from the airport. You can also find taxis at the outside of the airport terminal which takes 15 to 20 minutes to reach the city centre. Taxis may cost approximately 15-30€ for 4 passengers.
Popular Airline Routes
Larnaca Airport AddressLarnaca International Airport
Larnaca,
Cyprus,
Ph: +357 77 778833
Scroll