Flights to Prague
Prague is one of Europe's most popular holiday destinations. This charming city of a hundred spires is rife with culture and history. Many have fallen in love with this fairy tale city and made it their second home. Prague has several hidden gems and one can discover amongst its many winding streets, alleys and squares. Book your Prague flights with Rehlat and save big on your flight bookings. Find the low-cost flights on Rehlat and book a trip to Prague. Take the advantage of Rehlat's latest offers and last-minute fares and get a budget trip to Prague.
Things to Do & Popular Places in Prague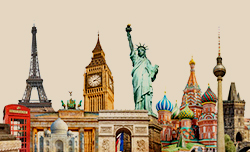 Don't Miss Prague Attractions
If you are a true traveler of scenic beauty, then you just cannot miss the legendary city of Prague. Blessed with the eye-catching monuments and buildings, Prague allures everyone with its beauty & charm. Prague (Praha) is also one of the very few cities in Europe that has been well-preserved over the ages. There are several things to do and see in Prague such as St. Nicholas Church, Wenceslas Square, Prague Castle, the Old Town Square and many more. This city is also a UNESCO World Heritage Site which is visited by millions of tourists every year.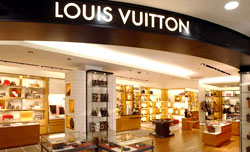 Best Shopping Malls
One can find huge traditional markets, shopping malls, and antique and souvenir shops to satisfy the shopaholic in you after rigorous sightseeing tours. Since Prague is an art orientated city, there are a large number of associations of regional & local artists and craftspeople with some excellent shops of glass and crystal. Other shopping options include geyser stone carvings from Karlovy Vary, pottery, needle embroidery and lace-work from Moravian towns and districts, semi-precious stones from Bohemia and blood-red garnets. These are the great places to shop your favorite things.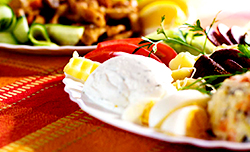 Food and Dining in Prague
If you love meat and barbecues, then there is wide range of restaurants and steak houses in Prague that mainly focus on serving beef steaks. The city of Prague is one of the most famous tourist attractions in Europe. Most of the bars in Prague have free entry and the drinks are also relatively inexpensive. The pub grub, live music and the cosmopolitan atmosphere lures visitors from far and wide to this land.

Transportation in Prague
Prague has excellent public transportation system in the entire Europe. The trams, metros and buses are used by two-thirds of Prague's population and cover the majority of the city and outskirts. To wander across the city, it's better to use public transport over driving or taking a taxi. The traffic situation in the city center has become pretty bad in the past decade.
Prague Airport Information
Václav Havel Airport Prague is the primary serving and the busiest airport of Czech Republic, which is located west 10 kilometers away from the downtown of the city. The airport is main focal point for international flight arrivals.
 Each year approximately 11 million passengers pass through this airport and offers nonstop flight services to more than 100 destinations. Prague airport is the hub for national carrier Czech Airlines and base for Travel Service Airlines, Wizz Air and SmartWings. Around 3000 international flights and 100 domestic flights depart through this airport every week.
Local Transportation To & From Prague Airport
After you get off your flight in Prague, you will have several options of arriving at your destination: public transportation, taxi, a shuttle company, or a pickup previously arranged with your hotel. Public transportation provides the cheapest way of getting to downtown Prague. It is easy to use, clean, reliable, and runs frequently.
Popular Airline Routes
Prague Airport AddressVáclav Havel Airport Prague,
Aviatická, 161 08 Praha 6,
Czech Republic ,
Ph:+420 220 111 888
Scroll