Flights to Assiut
Assiut is the largest town in Upper Egypt and lies about 234 miles south of Cairo. It is an old city which was first settled in pharaonic times, then the capital of the Thirteenth Nome of Upper Egypt and named Syut. Later, the Greeks renamed it Lycopolis which means 'city of the wolf'. This was due to the importance of the Jackal gods Wepwawet (Opener of Ways) and Anubis. Book your Assiut flight tickets at Rehlat – One of the fastest growing travel companies in the Middle East and avail more and more interesting offers and discounts. Book now and save big!
Things to Do & Popular Places in Assiut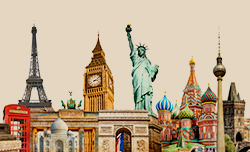 Don't Miss Assiut Attractions
The city is brimming with must-visit attractions! Visitors can experience a myriad of worlds from the mining museums where you enter the miner's underground universe to the Museum of Art and Industry to explore the roots of design and the Museum of Modern Art for a look at modern and regional artists. There are many pedestrian streets, architectural visits and heritage trips to enjoy.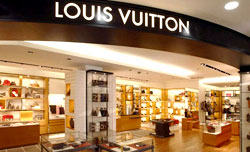 Best Shopping Malls
Assiut is perfect place for visitors to shop, where you can find plenty of malls, outlets and local markets. It is famous for clothing, accessories, shoes, jewelleries, and many more. The city has an excellent mix of independent stores, small specialist shops, and major high street chains. Assiut has independent shops, bars and restaurants. Specialist shops include such as quirky craft designers, fashion boutiques, vintage clothing outlets, second-hand book dealers, antiques merchants, and many more.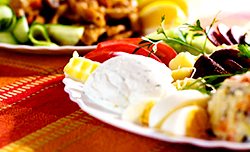 Food and Dining in Assiut
Assiut cuisine is well known for its style of cooking all across the Egypt, where you can taste a wide range of delicious food including food. Whatever your taste in bars, clubs, cinemas, theatre, food, performance or simply taking a stroll, Assiut has something for you! You can also good nightlife in the city.

Transportation in Assiut
Assiut is well connected with modern transportation like buses, taxis, trains, trams and rental cars to get around the city. It will take around 15 minutes to reach the airport, which is about 12 kilometers. A cab is the most popular form of public transportation in Assiut.
Assiut Airport Information
Assiut Airport is an airport in Assiut, Egypt. The airport operates scheduled passenger services and domestic flights to all across Egypt. The airport serves domestic and scheduled passenger flights, as well as seasonal flights throughout the year. Assiut Airport features with only one terminal named as Passenger Terminal
Local Transportation To & From Assiut Airport
Assiut International Airport is situated just a few miles from the city centre with easy transport links via a regular bus service. In addition the airport offers access to an onsite taxi company ensures a prompt, reliable service when arriving at the airport. You can get many buses, trains, taxis and mini buses to travel from Assiut International Airport to center of the city
Assiut Airport AddressAssiut International Airport
Kharga - Asyuit Rd,
Qesm Al Wahat Al Khargah,
New Valley Governorate,
Egypt,
Phone: +20 88 2301644
Scroll