Cheap Flights to Addis Ababa
Flights to Addis Ababa
Addis Ababa or simply Addis is located in the beautiful Ethiopian highlands. Addis Ababa is the capital city of Ethiopia. You can find everything marvelous from food, people to tourist attractions. Book your flights to this chaotic and buzzing city and experience the incredible travel with Rehlat. Rehlat is Middle East's fastest-growing online travel companies offering flights to hundreds of destinations worldwide. Get your bookings done on Rehlat and experience your first ever low-cost trip only with Rehlat. Sign up for Rehlat's newsletter and be the first to avail its latest flight deals.
Things to Do & Popular Places in Addis Ababa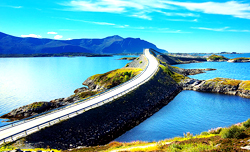 Don't Miss National Museum of Ethiopia
During your trip to Addis Ababa you shouldn't miss visiting National Museum of Ethiopia. The national museum exhibits artistic treasures and most precious archaeological finds. Mount Entoto, Holy Trinity Cathedral, Ethnological Museum, "Red Terror" Martyrs' Memorial Museum, Yekatit 12 Monument, and Shala recreational center are the other must-visit attractions of Addis Ababa. Also, don't miss to see the wonderful cultural artefacts in the Ethnological Museum.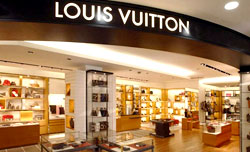 Best Shopping Malls
Tourists must not miss shopping at the Merkato. It is considered as one of the largest markets in Africa. Mekato offers everything from clothing, incense, food, cookware, scarves, and other souvenirs at wholesale prices. Addis Ababa is most popular in selling traditional handicrafts like hand-woven, bespangled, and embroidered materials. If you want to shop simple wardrobe additions, then you must head to Shero Meda market. It is famous for hand-woven blankets (gabis) and Ethiopian cotton dresses.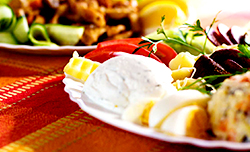 Food and Dining in Addis Ababa
Food is usually cheap in Addis Ababa. Don't miss eating the specialties like injera, spongey, and bread. Injera is a must-try national dish; it is yeast-risen flat bread with unique texture. Its unique combinations of spices will bring unique taste compared to other flavors. A number of gastronomical restaurants and hotels are sprawled around the city offering unique and delicious food. Taste from western food to excellent traditional meals in its top restaurants like Oda Cultural Restaurant and Cafe, Tikus Shiro, Chane's Restaurant and much more. Enjoy the buzzing nightlife in the city. You can find a number of bars, clubs, taverns, lounges, and nightclubs in the city.

Transportation in Addis Ababa
Tourists can choose trams, minibuses, taxis, or cars to explore the city. Light rail transportation system in the city offers flexible connections to reach few parts of the city. Trams operate 16 hours per day on every day. Depending on the charge may differ and it is exceptionally cheap compared to other travel options. Blue and white minibuses/taxis are available to explore the city. Tourists can cars can be hired for day trips.
Addis Ababa Airport Information
Bole International Airport (IATA: ADD, ICAO: HAAB) is the busiest airport in East Africa. Bole International Airport is considered as Ethiopia's main international and domestic airport. The airport is acting as a gateway for more than 44 years. A number of airlines are flying out of the airport. The facilities provided by airport include post office, automated teller machines, restaurants, VIP lounge, newsstand, gift shop, tourist help desk, car rental offices, taxi service, business centre and baggage claim area.
Local Transportation To & From Addis Ababa Airport
A number of taxis are available at the airport to reach the city. You can choose privately owned blue-and-white vehicles or NTO operated taxis to reach the airport from any part of city or vice versa.
Addis Ababa Airport AddressAddis Ababa Bole International Airport,
Addis Ababa,
Ethiopia,
Ph: +251 11 665 6666
Scroll