Flights to Tbilisi
Tbilisi sits in a valley, cut through by the Mtkvari River and backed by small mountains. Heading up Mount Mtatsminda to reach a small amusement park and the best view over the city is easy via modern funicular. Tbilisi is known for its distinctive architecture, which reflects the city's storied past and comprises an eclectic mix of Medieval, Neoclassical, Art Nouveau, Stalinist and Modernist structures. Are you planning a vacation with family or friends? Then visit Tbilisi. Book your flight tickets with Rehlat – One of the fastest growing travel companies in the Middle East to get more and more offers on your Tbilisi flights.
Things to Do & Popular Places in Tbilisi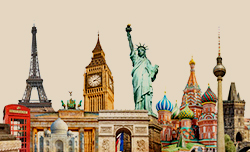 Don't Miss Tbilisi Attractions
One should definitely come to Georgia and visit our capital Tbilisi – a multi-ethnic, multi-cultural, multi-religious city on the crossroads of history, a city neither European nor Asian but a heady blend of both East and West. Tbilisi was founded in the 5th century AD and has attracted visitors ever since, drawn by the hot springs for which the city is named, by the lively atmosphere of its cobbled streets and caravanserais or simply by what Alexandre Dumas called the "strange, fascinating charm" of this "city of legend and romance."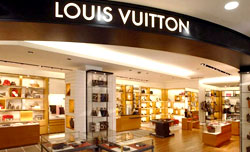 Best Shopping Malls
Shopping in Tbilisi is unique because you will find whatever it is you desire in shopping centers that have combined true Georgian culture and the more Western culture of the more modern nations. It is an adventure through small worlds of shops dealing in antiques to large scale kitchen appliances; from flashing beauty festivals to sobering museums and shopping centers, local foods and crafts, as well as international wares. The city has many shopping malls with distinct shopping options.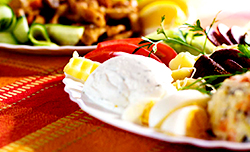 Food and Dining in Tbilisi
There are plenty of Georgia cafes on every corner that charge inexpensive prices for foods tourists will enjoy. There are also a few cheap, foreign restaurants with distinctive food that you cannot get just anywhere. Georgia is known for vodka and rich, hearty food to keep warm. Tbilisi is no exception to this stereotype. Eggs and cabbage are also commonly used in the dishes of Tbilisi. Nightlife in Tbilisi can be filled with loud music and flashing lights or as simple as a moonlight stroll.

Transportation in Tbilisi
The Tbilisi transportation network offers excellent transportation options. Public transport is fast, cheap, and reliable and is decent enough to be used by travelers. Trams are maybe the most used form of public transport in Tbilisi. Regular buses are also widely available. The trolley buses have been around for centuries now and are a cost effective way to travel within the city.
Tbilisi Airport Information
Shota Rustaveli Tbilisi International Airport formerly Novo Alexeyevka International Airport, is the main international airport in Georgia, located 17 km (11 mi) southeast of the capital Tbilisi. Passenger traffic at the airport tripled between 2009 and 2016 to 2.2 million passengers. It handles around dozens of airlines to few international and many domestic destinations.
Local Transportation To & From Tbilisi Airport
The Airport railway station is the cheapest and the easiest means of transportation as it connects Tbilisi central railway station with the airport. It is located 70 meters from the airport building. The passengers arriving at Tbilisi International Airport will be able to use the shuttle service. Shuttle bus offers 3 stops from Airport to the city center: Freedom Square; Heroes Square and final stop – 26 May Square, Sport Palace. Taxi service at Tbilisi International Airport is available outside the terminal, just at the curbside of the Arrival Hall and provides 24-hour service to the passengers. The journey time to the city centre takes 20-30 minutes dependent on traffic.
Tbilisi Airport AddressTbilisi International Airport,
Tbilisi,
Georgia
Phone: +995 322 31 04 21
Scroll