Cheap Flights to Frankfurt
Frankfurt Flights
Frankfurt is a city of great diversity. Banks and big business, trade shows and shopping on the one side, culture, coziness and traditions on the other. Get acquainted with Germany's gilded metropolis, a centre of European modernity and sophistication.  Book your flights with Rehlat and get never before deals on your flight bookings. Rehlat - one of the fastest growing travel websites in the Middle East always goes an extra mile to offer amazing cash back offers on flight bookings and hotel reservations as well. So, hurry up and grab the deal now on flights to Frankfurt.
Things to Do & Popular Places in Frankfurt
Don't Miss Frankfurt Attractions
Being an internationally diverse city, Frankfurt has many great things to offer; from arts, outdoors, and shopping, to historic buildings and high-rises. Although Frankfurt doesn't have the museums or monuments equal to Berlin or Munich, its museums still lure several visitors annually. The famous attractions in Frankfurt are: Dom (Saint Bartholomeus' Cathedral), Eiserner Steg, Hauptwache, Alte Oper, Börse, Paulskirche, Palmengarten, Botanic Garden, Grüneburgpark, Campus Westend, and St. Leonhardskirche.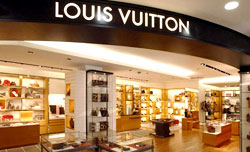 Best Shopping Malls
Whatever you desire to buy, Frankfurt has everything in store for you. There are plenty of different shopping areas to choose from. The city centre is packed with international and home-grown brands. The city offers ample of shopping opportunities and if you want designer labels and jewelry, it is best to head for Zeil and Goethestrasse, which are the most exclusive shopping areas. If you're looking for an alternative souvenir, you may find it in one of Leipziger Strasse's many jewellery and accessories shops owned by designers.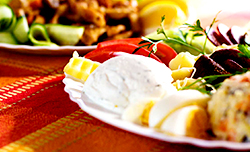 Food and Dining in Frankfurt
Frankfurt is a city full of your typical German fare and the city's culinary scene offers the best of two worlds. German people love potatoes & meat; these ingredients are staples in almost every meal. There's an ample supply of lavish and high-class restaurants serving fine international dishes and you'll also encounter an incredible array of traditional Hessian eateries in Frankfurt.
Transportation in Frankfurt
Flexibility and Mobility even without a personal vehicle (Car or bike) is key locational advantage of Frankfurt. Along with the bus routes, many underground and suburban railways operate in the city. And the suburban railways, the regional trains of the Rhine-Main transport association are also available for trips into the surrounding area of Frankfurt.
Airport Information Frankfurt
Frankfurt Airport is the busiest and the one among the largest airports in Europe, which is located 11 kilometres away from the city centre of Frankfurt. Approximately 65 million passengers travel through this airport each year and it serves to nearly 264 destinations in 113 countries. It is the main hub for Lufthansa (Lufthansa CityLine and Lufthansa Cargo), Condor, and AeroLogic airlines. Frankfurt Airport has two large passenger terminals 1 and 2 and a smaller dedicated First Class Terminal exclusively used by Lufthansa.
Local Transportation To & From Frankfurt Airport
The best way to get around Frankfurt is through underground and over-ground trams and buses. Travellers can also easily access taxis, rental cars and bikes. The best option to reach the airport is to hire a cab.
Popular Airline Routes
Frankfurt Airport AddressFrankfurt Airport,
60547 Frankfurt,
Germany
Ph:+49 180 6 3724636
Scroll