Munich Flights
Munich is the capital city of Bavaria & lies on the Isar River. Munich is one of the most famous popular German cities to visit. Munich had numerous churches from the Romanesque period and filled with famous parks. A plenty of things are available for adventurous travelers. Its numerous attractions, galleries, and museums will make tourists to spend few more days in Munich. Take a flight to Munich and enjoy a hassle-free flight booking with Rehlat – a fastest growing online travel company offering flight bookings as well as hotel reservations at low fares.
Things to Do & Popular Places in Munich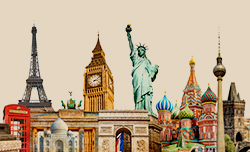 Don't Miss the Residenz Museum
The Residenz Museum is a top rated attraction to visit in Munich and it is home to Bavaria's Wittelsbach dynasty. Allow a lot of time here, since there is a lot to see. Nymphenburg Palace, a baroque structure and a popular Munich attraction set in magnificent grounds. History lovers shouldn't miss visiting museums, and Munich has a plenty of museums to visit. While car enthusiasts must head to the BMW Welt and Museum which is located next to Olympiapark. Tourists can also explore breathtaking countryside and forests of Bavaria. Go for Germany's highest mountain, Zugspitze and experience outstanding skiing.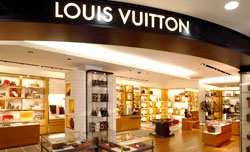 Best Shopping Malls
Munich has a plenty of flea markets. Raritäten & Sammlungsobjekte is one of the best flea markets. Willy-Brandt-Platz is a best place to find a treasure of antiques and Bavarian novelties. You can find a plenty of department stores and independent boutiques at the pedestrian zone from Karlsplatz Stachus to Marienplatz. Tourists must head to the streets like Maximilianstraße, Residenzstraße, and Theatinerstraße to find luxury and designer goods.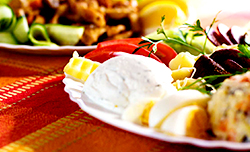 Food and Dining in Munich
Munich is a pleasing city in terms of cuisine. Bavaria is mostly meat-centric state but you can also find numerous vegetarian restaurants. Munich is popular for its sweet pastries and pies where you can find in bakeries on almost every street. Don't miss tasting the sweets like Dampfnudeln and Bayerische Crème. You can also taste delicious international cuisine. Tourists must taste bagels with sausage, Apfelstrudel, Sauerkraut, Germknödel with vanilla sauce, Pork chops with red-cabbage dumplings, Lard and much more.
Transportation in Munich
The best way to explore the city is by foot. Munich's public transport system includes suburban trains (S-Bahn), trams, underground trains, and buses. Tourists or locals can get a ticket from the only one ticket system called MVV and you can use all modes of transportation using the same ticket. You can get group or daily or weekly and monthly tickets to travel in and around the city. Munich is a bike-friendly city with many designated bike paths. Bikes can be rented by the Call-A-Bike system and also from several bike rentals. A number of yellow-black taxis are available throughout the city.
Airport Information Munich
Munich Airport (IATA: MUC, ICAO: EDDM) is one of the busiest airports in Germany. Munich International Airport is located 30 kilometers away from Munich city. The airport is a hub for Lufthansa, Air Dolomiti, Condor, and Lufthansa CityLine. The airport features two terminals with an additional midfield terminal. The terminals are equipped with all necessary facilities to handle departures and arrivals.
Local Transportation To & From Munich Airport
Passengers can reach the airport by bus or train. The S1 and S8 S-Bahn lines connect the airport with the city center for every 10 minutes. Intercity buses (Flixbus) are available connecting the airport and city.
Popular Airline Routes
Munich Airport AddressMunich Airport,
Nordallee 25,
85356 München,
Germany
Ph: +49 89 97500
Scroll