Flights to Lucknow
Rehlat – one of the fastest growing travel websites in the Middle East, offers wide range of deals and cash back offers on all Lucknow flights.  The capital city of Uttar Pradesh in India, Lucknow is known for its hospitality and kebabs (meat balls). Rehlat.com allows you to check the schedule time of your Lucknow flight and instant status of arrivals and departures of flights. Find best deals on Lucknow flight bookings at reasonable cost with Rehlat today.
Things to Do & Popular Places in Lucknow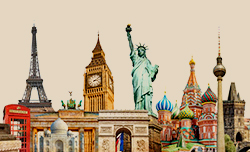 Must Visit Lucknow Attractions
Being a historical city, Lucknow possesses numerous sites, monuments and buildings to explore. Bara Imambara and Bhool Bhulaiya, Rumi Darwaza, Chhota Imambara, La Martiniere College, Husainabad Clock Tower, Ruins of the Lucknow Residency and Museum, Dilkusha ruins, Qaiserbagh complex, Cathedral School, Farangi Mahal, and Regional science center are the most visiting places in Lucknow.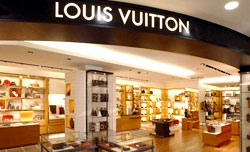 Best Shopping Malls
There are many shopping malls with great entertainment facilities. 'Chikan Dress' is the famous dressing designs and style, which is handmade cotton attire for men and women. And there are numerous busy traditional bazaars dotted throughout the city that offers cheap to costliest traditional wear and many other needs. There are expensive shopping malls in the city like the Great India Place, Vinayak City Center Mall and Multiplex, Salasar Mall, and Great Value Mall.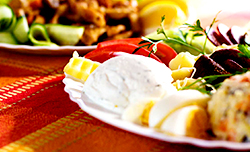 Food and Dining in Lucknow
The Land of Nawabs and Awadhi cuisine, Lucknow is a total foodie's paradise! From kebabs to paans to biryanis, wander around in the city for a day or two and you'll never know which narrow alley takes you to food heaven. The taste, the smell and the air of the city screams magic! Even though the list of delicacies is endless, here are some mouthwatering dishes that you just cannot miss when in Luck now. The popular dishes are: Galauti Kebab, Boti Kabab, Tunday Kebab, and, Rogan Josh.
Transportation in Lucknow​
Car rental and city buses are the best transit option to choose in the city. It is highly recommended not to travel alone in odd hours or to lonely places. It's extremely unsafe to travel in rickshaws and private buses in Lucknow.
Lucknow Airport Information
Chaudhary Charan Singh International Airport (IATA: LKO, ICAO: VILK) is the second largest airport after Delhi international airport and 13th busiest airport of India. The airport is located at Amausi, about 11 kilometers from the city centre of Lucknow. The city airport serves both domestic and international destinations and has nonstop flights to around ten cities.
Local Transportation To & From Lucknow Airport
Hiring a taxi or public trains are the preferred means of transportation to travel to and from the Chaudhary Charan Singh International Airport.
Popular Airline Routes
Lucknow Airport AddressChaudhary Charan Singh International Airport
Kanpur Rd,
Amausi,
Lucknow,
Uttar Pradesh 226009.
Ph: 0522 243 5404
Scroll