Cheap Flights to Casablanca
Flights to Casablanca
Casablanca is Morocco's largest city. This spectacular holiday destination with exotic charms of coastal villages and colorful houses impress all visitors giving awe with the taste of culture, adventure, and relaxation. Rehlat – the fastest growing online travel websites in the Middle East offers wide range of cheap flights to Casablanca including one-way or round trip as well as provides daily schedules & information on non-stop flights to Casablanca. Choose from the best selection of low cost flights to Casablanca from all around the world. Find dozens of travel deals and holiday packages only with Rehlat.
Things to Do & Popular Places in Casablanca
Don't Miss Casablanca Historical Places
Visit the ruins of ancient enchanting towns with modern seaside resorts and breathtaking historical places that include Hassan II Mosque, Medina, Place Mohamed V, Corniche, Cathedral du Sacre Coeur, Central Market, Mohammedia, Safi, Oualidia, Azemmour and El Jadida.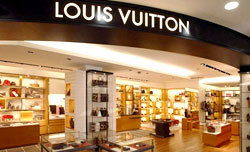 Best Shopping Malls
Casablanca boasts of several luxury boutiques, shopping malls, outlets, departmental stores, and local bazaars. The city is most popular for numerous local products such as jewellery, leather, ceramics, handmade crafts and traditional clothing.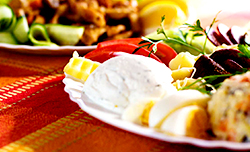 Food and Dining in Casablanca
You can taste a wide range of delicious dishes of local and international such as Beef Shawarma, Chicken Kabob, Kafta Kabob, Deep Fried Shrimp, Traditional Gyro Sandwich, Mediterranean Double Burger, and Falafel Sandwich.
Transportation in Casablanca
Casablanca is one of the most prominent destination for visitors in Morocco, and visitors can find wide range of vehicles like buses, trains, taxis, and trams to reach the city centre from the Mohammed V International Airport. It will take a maximum of 36 minutes, which is about 35.1 kilometres via A7.
Casablanca Airport Information
Mohammed V International Airport is the primary international airport in Morocco that operates both domestic and international flights. It is a hub for some of the leading airlines such as Air Arabia Maroc, Jetairfly, Royal Air Maroc, and Royal Air Maroc Express. The airport is the busiest airport in the country, which serves more than eight million passengers from all across the world. Mohammed V International Airport features two terminals named as Terminal 1 and Terminal 2.

Local Transportation To & From Casablanca Airport
You can find several buses and taxis to Casablanca departing from outside Arrivals. It could take around 45 minute's journey to reach the city. Transportation facilities available from airport are: Casablanca Airport Shuttle Service, cab, train, Private sedan, and shuttle van.
Popular Airline Routes
Casablanca Airport AddressMohammed V International Airport
Nouasseur
Casablanca,
Morocco
Ph: +212 5225-39040
Scroll