Cheap Flights to Kathmandu Airport
Flights to Kathmandu
Book your flight to Kathmandu – the capital city Nepal which is home to numerous ancient temples and beautiful lush green fields with a misty mountain backdrop. Kathmandu is the fastest- growing vacation destination meeting everyone's budget. The charming city of Kathmandu welcomes you to explore awe-inspiring attractions. Take a flight to Rehlat to explore its impressive attractions and traditions. Rehlat is the leading online travel company offering Kathmandu flight bookings as well hotel reservations at incredibly low fares.
Things to Do & Popular Places in Kathmandu
Don't Miss Kathmandu Attractions
Kathmandu is packed with palaces and temples. Royal Palace is a must-visit attraction of the city. The palace was converted into the Narayanhiti Palace Museum. Durbar Square, Boudhanath Stupa, the Pashupatinath Temple, the Chitwan National Park, Everest Region, Annapurna Region, Bhaktapur, Royal Botanical Gardens, etc are the other must-visit attractions of the city. Tourists must not miss exploring Chitwan National Park located to the south west of the city. Chitwan National Park is one of the premier attractions of Nepal.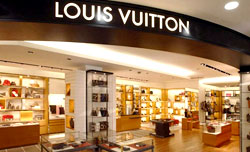 Best Shopping Malls
Shop till you drop in Kathmandu which has a number of shops, galleries, and boutiques selling something special items for everyone. Experience an excellent shopping in Kathmandu like ever before. It's numerous tourist shops tempts you to purchase from a selection of items like jewelry, statues, handicrafts and much more. Each place has its specialty to shop. Bhaktapur is the place to purchase pottery. The Traditional Craftsman's Colony is famous for handicraft and carved-wooden items.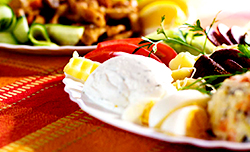 Food and Dining in Kathmandu
Momo – a dumpling can be considered as the most popular food in Kathmandu. Prices of momos may vary with location and what they are filled with. Kathmandu is a fantastic place to taste traditional Newari and Tibetan delicious dishes. Most of the restaurants charge 10 percent are service charge along with 13 percent VAT to the menu prices. Thamel district is filled with numerous tourist restaurants and serves everything from Middle Eastern to Mexican food.
Transportation in Kathmandu
Tourists can explore the city by foot, rickshaw or taxis, and bus. Possibly, few attractions can be explored by foot. You can find rickshaws around Thames. Taxis can be found everywhere in the city. All taxis are metered, and the charges start from NPR14 before 9 PM and they charge 21NPR after 9 PM. Negotiate price before getting into rickshaws. You can find a number of blue and green buses constantly runs in the areas of Patan, Bakhtapur, Boudha, etc.
Kathmandu Airport Information
Tribhuvan International Airport (IATA: KTM, ICAO: VNKT) is an international airport located six kilometers from the heart of Kathmandu valley. The airport is the main hub for numerous domestic and international airlines. The airport has one domestic and international terminal equipped with necessary facilities.
Local Transportation To & From Kathmandu Airport
Passengers can choose various buses, taxis, and private cars to reach the airport. Few prepaid taxis are available to reach any part of the city.
Kathmandu Airport AddressTribhuvan International Airport,
Airport Code: KTM
Ring Rd,
Kathmandu 44600,
Nepal
Ph: +977 1-4113033
Scroll