Cheap Flights to Islamabad
Flights to Islamabad
Islamabad is the capital city of Pakistan, is one amongst the most wonderful urban areas in the South Asian locale. The city is a beautiful blend of its rich history, civilization, and atmosphere. The city is situated within the federal Islamabad Capital Territory. Book your flights to Islamabad to witness the historic importance of the city. Get your Islamabad flight booking done on Rehlat and experience the low-cost travel. Rehlat is one of the emerging online travel companies offering bookings for flights as well as hotels at affordable fares.
Things to Do & Popular Places in Islamabad
Don't Miss Lok Virsa Museum
Islamabad is home to a number of museums, art galleries, parks, green spaces, mosques, shrines and monuments. Tourists shouldn't miss visiting Lok Virsa Museum during their trip to Islamabad. The museum has been renovated recently. It exhibits more than 25 large galleries depicting the cultural linkages with Central Asia, China and Iran. The other tourist attractions include Golra Pakistan Railways Heritage Museum, National Art Gallery, Daman-e-Koh, Fatima Jinnah Park, Faisal Masjid, National Monument, Islamabad Zoo, Saidpur Village, and much more.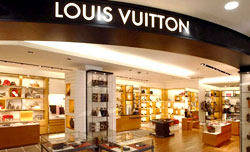 Best Shopping Malls
The shopping streaks are spread over the city popularly known as the Markaz. The city is famous for quaint shopping where you can shop a collection of novelties, diverse food items, dry fruits, clothes, culinary art and much more. The Jinnah Supper Market and the Super Market are the famous shopping center for shopping. You can shop during nights and you can purchase some incredible gifts as take-home gifts.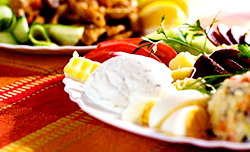 Food and Dining in Islamabad
You can find a thriving restaurant scene in the city exciting your taste-buds. Plentitude of restaurants are sprawled in the city offering international cuisine satisfying everyone's taste. Most of the restaurants do not serve alcohol, but few restaurants allows to bring own alcohol. Mainland eateries, Italian, Far Eastern, Middle Eastern, African fare and universal food chains are spread in the city. You can observe a diplomatic nightlife in the city. Practicing Muslims, residents of the country are strictly restricted to consume alcohol in public. However, liquor is available for non-Muslim foreigners. Tourists who are not able to drink alcohol, can relax and enjoy at few clubs.

Transportation in Islamabad
Tourist can choose any of transportation options such as metro buses, taxis, rentals cars to travel in and around the city. Metro buses are air conditioned and equipped with Wi-Fi. Charge is fixed for all distances (Rs. 20). A number of taxis are available to travel around. It may cost around Rs. 70 – Rs. 100 per sector travelled. You can find car hire companies where tourist can hire car with drivers.
Islamabad Airport Information
Benazir Bhutto International Airport (IATA: ISB, ICAO: OPRN) is located in the Rawalpindi district. It is the major and the third largest airport for the capital of Pakistan. The airport is hub for Pakistan International Airlines and Shaheen Air International. It operates flights to international and domestic destinations. The airport is equipped with necessary amenities.
Local Transportation To & From Islamabad Airport
Passengers can choose rental cars, taxis, or any other private vehicle to reach the airport. Car can be rented to reach the airport. Some hotels may offer shuttle service from airport to hotel. ​
Popular Airline Routes
Islamabad Airport AddressBenazir Bhutto International Airport,
Airport Road,
Rawalpindi,
Pakistan
Ph: +92 51 9280300
Scroll