Cheap Flights to Puerto Princesa
Flights to Puerto Princesa
Puerto Princesa is a coastal city located on Palawan Island, Philippines. Its numerous natural wonders, vibrant beaches, and lush green forests pique millions of tourists to explore the city. Take a flight to Puerto Princesa to experience the boat tours through massy limestone caves. Grab your Puerto Princesa flight bookings on Rehlat and experience the budget travel. Rehlat is Middle East's one of the fastest-growing travel companies strives to offer flight and hotel bookings for everyone at affordable fares. Sign up for Rehlat's newsletter and be the first to grab the best deals and special fares.
Things to Do & Popular Places in Puerto Princesa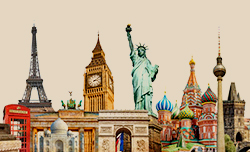 Don't Miss Puerto Princesa Attractions
During your trip to Puerto Princesa, you shouldn't miss visiting Subterranean River National Park. It is located 80 kilometres north of the city centre. Make memories by spending fun time at city's numerous white sandy beaches such as Langogan Reef, Tubbataha Reef, Honda Bay, and Sabang Beach. The other tourist attractions of the city include Mitra's Ranch, Ugong Rock, Palawan Wildlife Rescue, and Conservation Center, Puerto Princesa City Baywalk Park, Plaza Cuartel, and much more.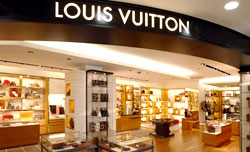 Best Shopping Malls
The "Philippines City of the Living God" is well developed with many local markets, malls, department stores and souvenir stores. You can find many local products including handicrafts, native products with shells, jewelry and woodcraft. Puerto Princesa baked goods from Baker's Hill is a most popular purchase. Stop at The Binuatan Weaving Creations to purchase bags, rugs, shoes, and much more. Most of the stores accept cards. However, it is better to carry cash. Also, you can find great gift items and souvenirs. Don't forget to pack some lovely souvenirs to home.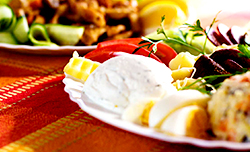 Food and Dining in Puerto Princesa
Dining is always part of any trip. Puerto Princesa is a most prominent tourist destination with many beach resorts and restaurants. The city is famous for seafood. Must try items in the city include Halo-halo with Ice Cream, Tamilok, Ka Inato, danggit, crocodile sisig, crispy chicken skin, danggit lamayo and kare-kare. Soak up sun on the beach in the morning and dance throughout night at its discos, pubs, and nightclubs. You can find a number bars with live music and clubs to enjoy the vibrant nightlife.

Transportation in Puerto Princesa
MultiCabs and tricycles are widely available in the city to travel in and around the city. It is recommended to ask before getting into the tricycles. Since tricycles are limited to some areas and may not be proceeded for long distances. It is difficult to find taxis in the city due to its high traffic. Jeepney is also available within the city which costs less than charges of a tricycle.
Puerto Princesa Airport Information

Puerto Princesa International Airport is the primary airport, which operates both domestic and international flights. It is located in the province of Palawan in the Philippines, serving the general area of Puerto Princesa. The airport welcomes more than two million passengers every year from different parts of the world. Puerto Princesa International Airport is equipped with one terminal named as San Jose terminal. It is equipped with food & beverages shops, information desk, hotels, banks, ATMs, Wi-Fi, bars and medical care.

Local Transportation To & From Puerto Princesa Airport

You can find a number of public buses, airport shuttles and taxis to reach the centre of the city from the airport at reasonable cost. Few hotels may offer courtesy shuttle service from hotel to reach the airport.

Popular Airline Routes
Puerto Princesa Airport AddressPuerto Princesa International Airport,
Rizal Avenue,
Barangay San Miguel,
Puerto Princesa,
5300 Palawan,
Philippines
Ph: +63 48 433 4965
Scroll