Flights to Doha
Doha, situated in Qatar is visited by tourists throughout the year. Hence, getting cheap flight tickets to Doha can be tough. Here at Rehlat, we offer huge discounts on Doha flights. You can go through the long listing of airlines, and choose the one that suits your requirement. Besides, you can also avail special offers and deals on international flights to Doha. Along with checking details of Doha flights, you can book as well as track your flight status. Search and book the Doha cheap flights with Rehlat.
Things to Do & Popular Places in Doha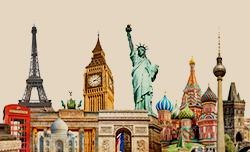 Don't Miss Doha Towers
Doha boasts of many historic and modern attractions such as Katara Mosque, the Golden Mosque, Kassem Darwish Fakhroo Islamic, Qatar National Museum, Desert Safari, the Corniche, the Museum of Islamic Art and State Grand Mosque. Museum of Islamic Art is a special significance symbol of the rich cultural heritage of Doha. Doha Fort is perhaps the biggest attraction with the different exhibits such as Bedouin Sadu, fishing boats, handcrafts and wooden ornaments.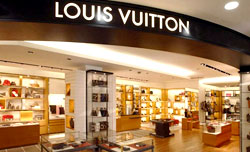 Best Shopping Malls
Doha is popular for wide variety of shopping malls, old bazaars, and open air street markets across the city, where you can find large number of perfumes, gold and silver jewelleries, Bedouin weavings, bridal chests and silverware. One can enjoy fabulous nightlife in Doha with wide selection of hotel bars to a varied selection of music entertainment, night bars and lounges.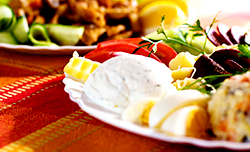 Food and Dining in Doha
Guest can indulge in traditional and modern shopping in the city and can shop almost everything at the Gold Souq and Souk Waqif. The Doha City Centre is famous shopping mall, which consists of 200 international stores for luxury and retail items. Experience the taste of Qatari cuisine such as Burghul pilaf, Baba ghanoush, Tabbouleh salad, Qatari Machbous, Waraq enab, Levantine shawarma, Koussa mahshi, Kabsa and Balaleet.
Transportation in Doha
Doha is a modern metropolis in many ways and it offers several transportation facilities such as taxis, trains and buses to travel across the city.  However, car hire is widely available, and is generally considered quite cheap with the low price of petrol and almost no parking fees anywhere.
Doha Airport Information
Hamad International Airport is the international airport of Doha. It replaced the previous Doha International Airport as Qatar's principal airport. However, Doha airport features two terminals namely Departure and Transfer Terminal and Arrival Terminal.
Local Transportation To & From Doha Airport
There are several options to travel from Doha airport to the city. Passengers can avail the public transportation provided by Qatar Government or they can hire a private taxi.  And a large number of buses are operated by Mowasalat, which is a Qatari state-owned company.
Popular Airline Routes
Doha Airport AddressHamad International Airport,
P.O.Box 24659,
Ras Abu Abboud St,
Doha,
Qatar
Ph: +974 4010 6666
Scroll