Cheap Flights to Johannesburg
Flights to Johannesburg
With the multitude of places to see and fun things to do in Johannesburg, everyone is bound to find entertainment to suit their taste and their pocket. This is one of the reasons, so many visitors keep coming back to the City of Gold! Can't wait to discover Johannesburg by yourself? Then immediately create an itinerary today and book your Johannesburg flight tickets at Rehlat – One of the fastest growing online travel companies in the Middle East. Rehlat offers amazing deals and offers on your flight and hotel bookings in advance. So, hurry up and book now.
Things to Do & Popular Places in Johannesburg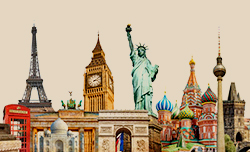 Don't Miss Johannesburg Attractions
Visitors who are looking for a cultural experience can visit the more than 40 art galleries as well as a host of cultural institutes and studios in the city. Alternatively, they can take in a show at one of the many theatres in Johannesburg. Visitors can also learn more about the traditional cultures in Johannesburg at the cultural villages or centres in the city. Those visitors who are looking for something more 'upbeat' to do can visit one of the many nightlife hotspots Johannesburg has to offer. On the whole, Johannesburg is one of the premium shopping destinations in Africa.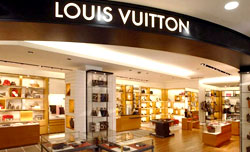 Best Shopping Malls
From books and music to diamonds, fashion, and home ware, Johannesburg is the shopping capital of Africa. Local and hand-made are not words that uncommonly go together in this city where there is an appreciation for unique goods and creative initiative. If you prefer the streets to the shopping mall, Johannesburg has some great stores worth seeking out. From the massive Sandton City with its plush designer label area Diamond Walk, the Rosebank Mall that throngs with hip young things shopping for the newest trends, Melville's shipping container boutique shopping centre 27 Boxes or Fordsburg's busy Oriental Plaza with its bargain-priced fashions and homewares, there's a mall for everyone.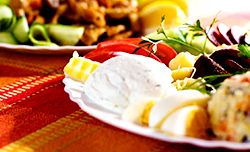 Food and Dining in Johannesburg
Johannesburg has it all, from hipster bars and dancing clubs to historic pubs and bar districts. The only tricky bit is that nightlife areas are spread across the city, although this just adds to the variety. Johannesburg offers everything from pavement dining to five-star gourmet cuisine. As the city blends with distinct cultures, it offers all kinds of cuisines.

Transportation in Johannesburg
Buses offer a cheaper way to get to many destinations within South Africa and beyond. The country's road infrastructure is excellent, and the luxury bus liners are comfortable and relaxing, but keep in mind that it will take you longer to reach your destination. Gautrain is a rapid transit railway system in Gauteng which links Johannesburg, Pretoria, and OR Tambo International Airport. It was built to relieve the traffic congestion in the Johannesburg–Pretoria traffic corridor and offer commuters a viable alternative to road transport.
Airport Information Johannesburg
Lanseria International Airport is a private airport, which is located in Randburg and Sandton to the north west of Johannesburg. The airport acts as a hub for kulula, Solenta Aviation and Comair airline. It is facilitated with all the passenger amenities.
Local Transportation To & From Johannesburg Airport
If you are travelling to Johannesburg, geographically fairly centrally located, you'll find yourself in the biggest urban metropolis and largest transport hub for local, cross-border and international travel in South Africa. More international carriers fly here than any other city in southern Africa, and there are direct flights to most major cities.
Popular Airline Routes
Johannesburg Airport AddressO.R. Tambo International Airport,
1 Jones Rd,
Kempton Park,
Johannesburg, 1632,
South Africa
Phone: +27 11 921 6262
Scroll