Cheap Flights to Victoria Falls
Flights to Victoria Falls
Straddling the western border between the beautiful but poverty-stricken state of Zimbabwe and hot new safari destination Zambia, Victoria Falls is justifiably called one of the Wonders of the Natural World, and spans almost 2km (1 1/4 miles), making it the largest show of its kind on Earth. Are you planning a vacation with family or friends? Then visit Victoria Falls. Book your flight tickets with Rehlat – One of the fastest growing online travel companies in the Middle East to get more and more offers on your Victoria Falls flight bookings.
Things to Do & Popular Places in Victoria Falls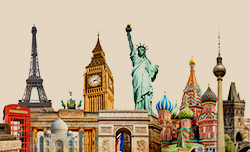 Don't Miss Victoria Falls Attractions
The area is famous for its myriad adventure activities and excellent wildlife-viewing opportunities, but when all is said and done, the falls are the star of the show. There are two great vantage points, each in a national park and affording a different angle; it's worth covering both, which will take at least half a day. Break up your return journey by stopping for high tea at the colonial-era Victoria Falls Hotel and drink in more views.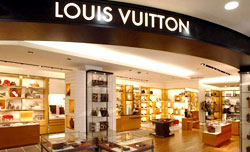 Best Shopping Malls
Shopping in Victoria Falls is not about your normal high street chain store that kind of shops are just not there. This is a small town, focused primarily as one would expect, on tourists. So there are several curios shops, arts and crafts, galleries and little boutiques and tasty restaurants. There are plenty of hotels and in each of these hotels there is normally a couple of curio shops, these shops are invariably quite pricey. So it's a good idea to have a stroll around the town to see what else is on offer. From one end of town to the other is no more than one Kilometer so it is very easy within a short walk to have covered the whole of the town centre.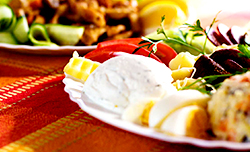 Food and Dining in Victoria Falls:
Eating out for many people while on holiday is a very important factor. Especially for those of you who might be visiting Zimbabwe for the first time and want to experience some local dishes and entertainment. Since there are so many hotels and lodges in Victoria Falls there is a wide variety restaurant to choose from and some of them are truly world class. There are also a few Victoria Falls restaurant dotted around town offering a variety of different foods. It is easy enough to catch a taxi from where you are staying to one of the other restaurants.

Transportation in Victoria Falls
It is easy and quick to get around the Victoria Falls, where you can find number of taxis, mini buses, airport shuttles, car rentals and private airport transfers. Taxis are available outside the Victoria Airport arrivals, which cost approximately $25 to $40. It will take around 22 minutes to reach the centre of the city from Victoria Falls Airport, which is about 21.6 kilometers.
Victoria Falls Airport Information

Victoria Falls Airport operates domestic and international flights to all major cities in Africa. It is located approximately 18 kilometers south of the Victoria Falls town in Zimbabwe. The airport operates 12 hours every day, as well as immigration and revenue services are available. Victoria Falls Airport features with 1 terminal and is named as Passenger Terminal.

Local Transportation To & From Victoria Falls Airport

A small town with loads of attractions, Victoria Falls, is not difficult to get around, and you can enjoy all that is offered. Getting around Victoria Falls is actually quite easy. There are taxis around at the airport for every flight. The best comfortable way of transit is through rental cars, there are many rental centers located near to the airport.

Popular Airline Routes
Victoria Falls Airport AddressVictoria Falls International Airport,
A8, Zimbabwe
Phone: +263 13 44428
Scroll