Cheap Flights to Khartoum Airport
Flights to Khartoum
Khartoum is the capital city of Sudan. The city is located at the meeting point of the Blue Nile and White Nile Rivers. Book your flights to this huge spread-out city and experience the incredible travel with Rehlat, Middle East's fastest-growing online travel companies. We offer flights to hundreds of destinations worldwide from 1000+ airlines. Get your bookings done on Rehlat and experience your first ever low-cost trip only with Rehlat. Sign up for Rehlat's newsletter and be the first to avail its latest flight deals.
Things to Do & Popular Places in Khartoum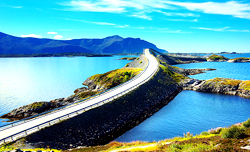 Don't Miss Sudan Presidential Palace Mus
During your trip to Khartoum, tourists shouldn't miss visiting Sudan Presidential Palace Museum. The museum is located on the grounds of the Presidential palace it houses an impressive collection of relics, arts, and paintings of Sir Gordon Pasha. Also, tourists shouldn't miss visiting Nile Street. It is the prettiest street of the city. The street has the Blue Nile one side, and another side is lined with pretty, albeit decaying-looking buildings, the Grand Holiday Villa and much more. The other tourist attractions of the city include The Changing of the Guard, Confluence of the Blue and White Nile, Souq Arabi, Sudan National Museum, Sudan Ethnographic Museum, and Commonwealth War Cemetery.

Best Shopping Malls
Most of the shopping can be done in city's street markets and souqs. You can purchase everything you need from handicrafts, clothing, to souvenirs. However, you can purchase at nominal prices since most of the goods are imported. Souq Arabi is a chaotic market place. The market is divided into a several number of divisions. Each division is focused on a certain product. Head to Souq Omdurman for the stuff related to handicrafts. Afra Mall, Al-Amarat Center, Altasamoh Supermarket, AMIGO, and Al-Waha Mall are the featured shopping centers of the city.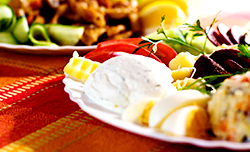 Food and Dining in Khartoum
A number of Sudanese restaurants are available in the city serving fabulous food at extremely reasonable fares. However, a plentitude number of international alternatives are available for tourists looking for greater variety. Alcohol is not served in any of the dining establishment since the alcohol selling is punishable by the law. Amwaj Restaurant, Tannoor Inn, Corinthia Hotel Khartoum, Universal Café, Nibble & Nosh restaurant are the popular dining options of the city. You can find few night-time hangouts to raucous nightlife.

Transportation in Khartoum
Tourists can explore the city through taxis, minibuses, cars, three-wheeled taxis, and boats. Tourist can hire the cars to explore the city. However, minibuses are cheapest option to get around the city. Three-wheeled taxis often called as bajaj. These are cheaper than taxis to chose. Ferry service is available between Khartoum proper and Tuti Island.
Khartoum Airport Information

Khartoum International Airport (IATA: KRT, ICAO: HSSS) is an airport in Khartoum. The airport is located 40 kilometers south of the centre of Khartoum. The airport is a hub for Marsland Aviation and Sudan Airways. The airport has one passenger terminal occupying an area of 86,000 square metres. The terminal is equipped with a number of amenities such as automated teller machines, restaurants, newsstand, gift shop, tourist help desk, car rental offices, taxi service, business centre, and baggage claim area.

Local Transportation To & From Khartoum Airport

Passengers are recommended to take airport taxis to reach the airport. Airport taxis are safe and affordable. Airport taxis are available 24/7.

Khartoum Airport AddressKhartoum International Airport.
Khartoum,
Sudan
Ph: +249 (0)1 8373 624
Scroll