Flights to Zurich
Prosperous and magnificent Zurich is the true blueprint of Swiss perfection, with an alpine backdrop, its banking muscle, and love of good living. Blessed with dazzling Lake Zurich, pure air, and a walkable Altstadt district full of excellent restaurants and boutiques, the city has happy faces all around who are very cordial. Book your Zurich flight tickets at Rehlat – One of the fastest growing online travel company in the Middle East. Widen your flight experience in the sky with cheap airfares on all domestic as well as international flights only at Rehlat.
Things to Do & Popular Places in Zurich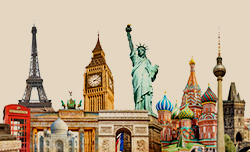 Don't Miss Zurich Attractions
Don't miss to watch the first rays illuminate Marc Chagall's beautiful stained-glass windows at the medieval Fraumünster church, rising stylishly above the Limmat River. You'll find standouts by Monet and a peerless Alberto Giacometti collection at the Kunsthaus, while Cabaret Voltaire, the birthplace of the World War I Dada movement, gives insight into the rebellious Swiss psyche.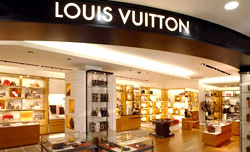 Best Shopping Malls
Zurich is a shopping paradise! The best place to shop is at the main railway station. The key shopping area is concentrated within one square kilometer in the heart of the city. Stroll down the famous 'Bahnhofstrasse' - one of the most beautiful shopping streets in Europe - towards 'Paradeplatz' and the lake. There you will find department stores, elegant boutiques, and specialist shops with a rich selection of high-quality goods (shoes, leather goods, furs, accessories, porcelain, jewelry, and watches), banks, confectioners and street cafes which tempt you to hang on and relax for a while.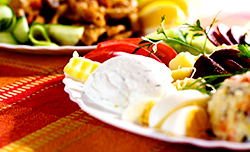 Food and Dining in Zurich
Zurich restaurants feature a selection of both international and Swiss specialties. For a flavor of the Alps, take comfort in gooey cheese fondue and crisp rösti potatoes at an Altstadt wood-paneled tavern. The scene is more diverse in Zuri West, where diners tuck into good-value Turkish kabobs, authentic curries, and Italian food. Down by the river; the Altstadt's historic lanes attract a lively crowd with a mix of pubs, jazz bars, and pavement cafes.
Transportation in Zurich
Located in the very heart of Europe, Zurich is easily accessible by all modes of transport. And there are several ways of getting around in Zurich. The simplest way to get around Zurich is on foot together with the public transport trams, vehicles, buses, and trains. A car is absolutely not necessary to get around; in fact it's more a burden than a benefit. The train station Zurich HB is the major hub for all transport services.
Zurich Airport Information
Zürich Airport is also known as Kloten Airport, is the largest international airport of Switzerland and the major hub of Swiss International Air Lines. It serves Zürich, Switzerland's largest city, and, with its surface transport links, much of the rest of the country. The airport is located 13 kilometers (8 mi) north of central Zürich, in the municipalities of Kloten, Rümlang, Oberglatt, Winkel, and Opfikon, all of which are within the canton of Zürich
Local Transportation To & From Zurich Airport
Situated just 11 km (7 miles) from the city center, Zürich Airport can be reached by train in 10 minutes. As a major transportation hub, it is served by more than 150 airlines from all over the world. The main railway station enjoys a central location in the city. There are hourly connections not only to the other large Swiss towns but also to all major cities in Europe.
Zurich Airport AddressZurich Airport,
8058 Zürich-Flughafen,
Switzerland
Phone: +41 43 816 22 11
Scroll