Cheap Flights to Tunis Airport
Flights to Tunis
Tunis is the capital city of Tunisia. Explore the city with rich wealth of history, culture, beautiful landscape, and heritage. Tunis is located on the Mediterranean Sea gulf along the Lake of Tunis and port of La Goulette. Get your bookings done on Rehlat and experience the budget travel. Rehlat is the fastest-growing online travel companies in the Middle East offering amazing deals and special fares on every online flight booking. Book your Tunis flights today on Rehlat and experience your first ever budget trip with its attractive fares and exclusive discounts.
Things to Do & Popular Places in Tunis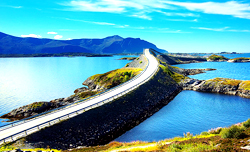 Don't Miss Zitouna Mosque
This primitive city is a wonderful mixture of colonial buildings and many sightseeing marvels. Zitouna Mosque is a must-visit attraction of the city. It is the largest mosque in the country belongs to 8th century. The major attractions of Tunis include Sidi Bou Said, Medina District, Olive Tree Mosque (Djemma ez Zaitouna), St. Vincent de Paul Cathedral, New Town (Ville Nouvelle), La Goulette (Tunis Port), Mosque of Sidi Mahrez, Mausoleum of Aziza Othman, Dar Hussein, Dar Ben Abdallah, Holy Cross Church, the Museum of Modern Art and much more.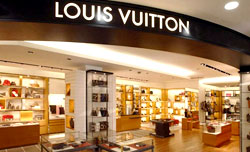 Best Shopping Malls
Tunis is great for shopaholics. Tourists can purchase a variety of souvenirs from traditional ceramic bowls, leather goods, to djellabas (ankle length robes). Tunisian dates and jasmine perfume are the justifiably popular items of the city. The stretch around the Jemaa ez-Zeytouna is filled with stores selling souvenirs and you can find everything from perfumes, spices, silver jewelry, fabrics, and some good antiques. The souks in the Medina are the best places for bargaining. ATMs are conveniently located near the shopping areas without going to a bureau de change.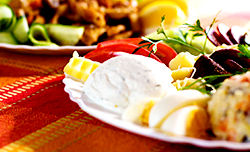 Food and Dining in Tunis
Visiting any place will prompt to taste the local cuisine. Well, Tunisian cuisine won't disappoint you. Few of its dishes will entice you to visit Tunis again. Most of its food based on seafood and lamp. Must taste Tunisian varieties include Brik, Tunisian Couscous, Salad Mechouia, Tunisian salad, Kefta, Khobz Mella, Lamb a la Gargoulette, Tunisian Tajine, and Khobz Tabouna. Do not miss tasting the drinks and delicious French pastries.

Transportation in Tunis
Light metro, taxis, and public buses are the means of transportation available in and around the city. Domestic trains, buses and share taxis are also available for long distance travel.
Tunis Airport Information

Tunis–Carthage Airport (IATA: TUN, ICAO: DTTA) is the only airport serving Tunis. The airport acts as a hub for Tunisair, Tunisair Express, and Nouvelair. Its passenger terminal is well equipped with all necessary facilities.

Local Transportation To & From Tunis Airport

Passengers can choose taxis to reach the Tunis–Carthage Airport. Usually, night fares are higher than day fares.

Popular Airline Routes
Tunis Airport AddressTunis–Carthage International Airport,
Tunis,
Tunisia
Ph: +216 71 754 000
Scroll