Flights to Ankara
Formerly known as Ancyra and Angora, Ankara is the beautiful capital city of Turkey. If you are looking for cheap flights to Ankara, we have got great deals on all airlines to choose from. Whether you are planning for a weekend break, or a holiday vacation, or business trip, just run a search for cheap flights to Ankara and get best deals on Ankara flights with various airlines operating from your city. Find last minute Ankara flights and get lowest airfares guarantee. Find Ankara Flights schedules and book cheap flights to Ankara airport for one way, round trip, and multi city with Rehlat.
Things to Do & Popular Places in Ankara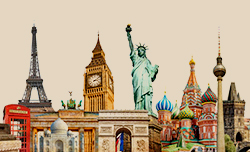 Must Visit Places Ankara
Ankara has been favorite destination for visitors. The Turkish capital is home to some of the most beautiful, historical, vibrant, and geographically diverse destination on the planet. It is considered as the second largest city in the country with a more than 5 million annual visitors. The city is filled with plenty of tourist attractions including Cappadocia, Grand Bazaar, Pamukkale Thermal Pools, and Sumela Monastery.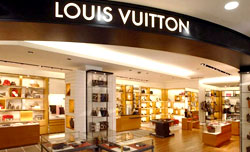 Discover the Best Shopping Streets
Ankara is one of the most fascinating shopping destinations in the country, offers antique shops, Chic boutiques, shopping malls, department stores, historical bazaars, and local markets. Here are some best shopping places like Cankaya, Eskisehir Yolu, Mamak, and Yenimahalle.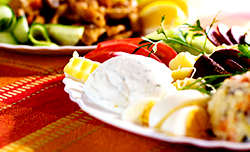 Exotic Dining Experience
When it comes to dining scene, Ankara has its own way to attract visitors from all across the world. Here are some of the best restaurants for foodies including Haci Arif Bey Kebabcisi, Trilye Restoran, Günaydın Ankara Restaurant, Fige Restaurant, and Meşhur Tavacı Recep Usta.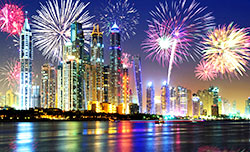 Nightlife in Ankara
Ankara has a large variety of nightlife and entertainment to choose from. You can find plenty of options to enjoy dazzling nightlife with night clubs, pubs, discos, bars, and much more. Check out places like Cankaya, Park İçi yolu, Gazi Mustafa Kemal Blv, Büklüm Sokağı, and Kızılay Mahallesi.
Transportation in Ankara
It is easy to travel all around the city in taxis, buses, and trains at affordable prices. You can plan a journey in Ankara by using public transport.
Ankara Airport Information
Esenboga International Airport is the major airport serving Ankara, the capital of Turkey. The airport serves more than 11 million passengers from different parts of the world throughout the year. It is located at 28 kilometers northeast of Ankara. The airport is a major hub for AnadoluJet and Turkish Airlines. It is considered as one of the busiest airports in the country in terms of domestic passenger traffic.
Terminal 1: This terminal is used for both domestic and International arrivals and departures. The terminal building is equipped with a massive total area of 183,135 square meters, passenger bridges, 105 check-in counters, 34 passport counters, a parking facility. 19 passenger boarding bridges, 33 elevators, 38 escalators, 36 passport control booths, 102 check-in counters and 38 moving stair-set.

Local Transportation To & From Ankara Airport
Numerous buses and taxis are available to reach the city from Esenboga International Airport. It will take approximately 33 minutes to travel from the heart of the city to Anakara Airport, which is about 29.1 kilometers via Ozal Blv (Esenboga Yolu) and Irfan Bastug Cd. You can find number of taxis outside the airport arrivals at affordable prices.
Popular Airline Routes
Ankara Airport AddressEsenboğa International Airport ,
Balıkhisar Mh,
Özal Bulvarı,
Akyurt/Ankara,
Turkey
Ph: +90 312 590 4000
Scroll