Cheap Flights to Abu Dhabi
Abu Dhabi Flights
Book your Abu Dhabi flights with Rehlat and explore a destination which is enchanting and glamorous and has a fascinating past. It's the proud capital of UAE and till date has maintained the ancient traditions but has also stepped forward with the modern charm. Once you get your Abu Dhabi flights booked, you will fall short of time with the numerous activities available. Shopping and sightseeing will take up your visit time. Hurry, get your Abu Dhabi flights booked early with amazing deals and exciting discounts at Rehlat.
Things to Do & Popular Places in Abu Dhabi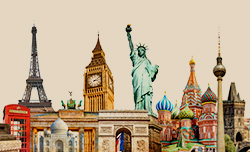 Tourist places in Abu Dhabi
Abu Dhabi has turned into a bustling, modern city with broad boulevards, high-rise buildings, gleaming skyscrapers, and bustling shopping malls. Monuments such as The Sheikh Zayed Grand Mosque, the Heritage Village, and Qasr Al Hosn add to the city's historical charm whereas the Capital Gate and the Yas Island are the recent developments.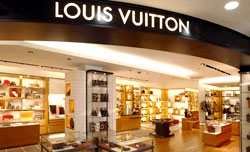 Shopping in Abu Dhabi
Shopping is one of the major attractions for the people visiting Abu Dhabi. A wide variety of entertainment like theaters, game zones, cinema, food court, and kids play area along with ample parking space is provided by the malls. Abu Dhabi malls provide a variety of products, clothing, electronics, jewelry, sports types of equipment, food items, gift articles, household products, toys etc.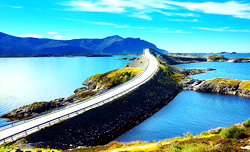 Abu Dhabi Historical sightseeing's
Away from the skyscrapers and other man-made wonders, Abu Dhabi has a captivating history and a number of magnificent cultural attractions. Elegant and serene and with a backdrop of purest blue, cloudless skies, the Sheikh Zayed Grand Mosque is the wonderful manifestation of Abu Dhabi's cultural ambitions.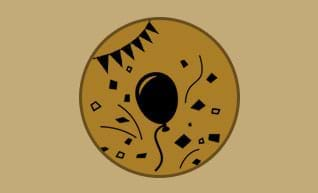 Festivals & Seasons
Abu Dhabi celebrates many festivals and events in addition to their traditional festivals such as Ramadan, Eid Al Adha, Eid ul-Fitr, etc. In fact, Ramadan and Eid Al Fitr are the main festivals celebrated in entire UAE. Eid Al Fitr followed by Ramadan is a three-day festival celebrated with family prayers.
Transportation in Abu Dhabi
Buses, cars, taxis are the most regularly used mode of transportation in Abu Dhabi. Taxis are a great way to travel around the city and fairly cheap. The main bus complex is on Hazza Bin Zayed Road.
Abu Dhabi Airport Terminal Information
Abu Dhabi airport is divided into Terminal 1(Terminal 1A and Terminal 1B) and terminal 3. Terminal 2 does not exist. Most of the flights operate from Terminal 1 and 3. There's a special terminal known as City Terminal
City Terminal
Guests can check in here before they fly. The terminal has a lounge and convenient transport facilities. Once done with check in at the City Terminal, travelers can arrive at the airport just an hour before their flight departs.
Local Transportation To & From Abu Dhabi Airport
The transport facility to and from the airport is through taxis, public buses, and complimentary shuttle services provided by hotels.
Flights from Abu Dhabi
Accommodation in Abu Dhabi
Abu Dhabi boasts of several budget hotels and has many state-of-the-art 5-star luxury hotels that offer an engaging environment and exceptional culinary experiences to their guests. Apart from a host of contemporary amenities like fitness centers, Wi-Fi, bed and breakfast benefits, most of the Abu Dhabi Hotels have world-class hospitality combined with scenic outside views to delight the guests.
Book Your Flights to Abu Dhabi with Rehlat
Begin your journey to Abu Dhabi, a city that doesn't just boast of cultural highlights with vibrant city life but also is surrounded by remarkable countryside. The hospitality, the traditions, the food, and then there is, of course, a whole lot of shopping to get stuck into in Abu Dhabi.
Whether you are going on a business trip, a luxury city break, a budget family holiday or adventure travel to Abu Dhabi, we have got the cheapest flights to get you there. Got a preferred airline or just want to stick to your budget, fret not, we would take care of all your specifications and bring the best selection of lowest fares around.
Why is Rehlat the Best Place to Book Abu Dhabi Flights?
Not only the exceptionally simple booking gateway, but Rehlat has also got around 600+ airlines to choose from. With 1M+ destinations covered, be assured you would find your best bargain for Abu Dhabi flights without comprising on your perfect travel date. With a customer delight team that speaks your language – English, Arabic, and Hindi, we are confirmed that you would love the complete experience that would follow you after you Abu Dhabi flight booking with Rehlat.
Popular Airline Routes
Abu Dhabi Airport Address Abu Dhabi International Airport
PO Box 20,
Abu Dhabi,
United Arab Emirates
Ph: +971 2 505 5555
Scroll