Cheap Flights to Birmingham
Flights to Birmingham
Birmingham is abode to thrilling attractions, fantastic, one-of-a-kind restaurants and a stock of year 'round entertainment. From the world-class Robert Trent Jones Golf Trail to unique shopping and nightlife, Birmingham has it all. The city welcomes everyone to enjoy the most beautiful city, located in the region seat of Jefferson County. It is famous for its amazing tourist attractions and sightseeing's, museums, historical monuments, landmarks, nightlife, culture, and ancient forts. Book cheap air tickets to Birmingham and hotels with Rehlat – one of the fastest growing websites in the Middle East. Save money with lowest fares on Birmingham flight tickets and enjoy your air travel.
Things to Do & Popular Places in Birmingham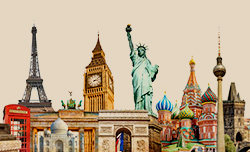 Don't Miss Birmingham Attractions
Explore Birmingham with magnificent landmarks such as Birmingham Civil Rights Institute, Sloss Furnaces, Alabama Jazz Hall of Fame, Birmingham Zoo, Southern Museum of Flight, Ruffner Mountain Nature Preserve, Kelly Ingram Park and Red Mountain. Birmingham Zoo is considered as a leading tourist destination in Alabama, which is a home for 800 animals including 200 species and endangered species from six continents. It will attract several million tourists every year from various places of the United States and other nations.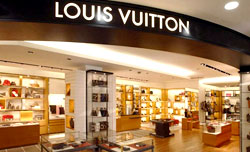 Best Shopping Malls
Shopping in Birmingham is a great experience for everyone in luxury malls, outlets, department stores, branded shops and fashion malls. It is famous for its clothing, exotic fabrics, jewellery, quality designer clothes, textiles, boutique fashions, and accessories. The city is small and cozy, but it still offers a good selection of high-end fashion design shops, both international and local brands.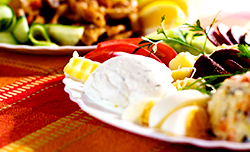 Food and Dining in Birmingham
The city offers a wide variety of delicious dishes including pan-fried chicken, barbecue, blackened shrimp fry, field peas, seafood platters, crab cakes, crab soup, jambalay, stuffed gulf snapper and shrimp bisques. Enjoy amazing nightlife in plenty of nightclubs, pubs, beach bars, comedy clubs, and live music entertainment in Birmingham.
Transportation in Birmingham
Birmingham offers wide range of vehicles to get around the city and neighboring regions. It is easy to get public transportation like buses, airport shuffles, taxis, trains and mini buses. The private companies operate a large number of taxis 24 hours every day all across the city at a reasonable cost.
Airport Information Birmingham
Birmingham–Shuttlesworth International Airport is the major airport serving Birmingham, which operates both domestic and international flights throughout the year. It is located in Jefferson County, five miles northeast of downtown Birmingham. The airport handles approximately 301 aircrafts every day including 136 flights to 43 airports in 40 cities. It will serve several million passengers throughout the year to different parts of the United States and the world.
Local Transportation To & From Birmingham Airport
Birmingham operates shuttle services, rare transportation, greyhound bus lines, meteors airport shuttle, and megabus to all across the city. It will take approximately 11 minutes via I-20 W/I-59 S, which is about 5.7 miles. You can also find other route via Messer Airport Hwy and 1st Ave N, which is about 13 minutes (5.3miles).
Popular Airline Routes
Birmingham Airport AddressBirmingham-Shuttlesworth International Airport,
5900 Messer Airport Hwy,
Birmingham,
AL 35212,
USA
Ph: + 1 205-595-0533
Scroll