Cheap Flights to Las Vegas
Flights to Las Vegas
Experience the charm of Las Vegas with direct and stopover flights to the US city. Book your Las Vegas flights through McCarran International Airport. Rehlat offers the great discounts on Las Vegas flight bookings. We help you find cheapest Las Vegas flight bookings on all International Airlines. Las Vegas is well known as the casino town and offers a variety of options that will fascinate everyone. Experience fast, easy & secure booking at Rehlat for Las Vegas flights.
Things to Do & Popular Places in Las Vegas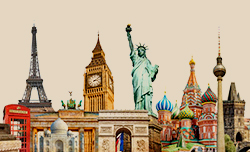 Must Visit Las Vegas Attractions
It's an endless list. The vibrant city offers plenty of adventures, excitement, and entertainment to everyone; be it kids, or adults. Though the place has much to offer but Mandalay Bay Shark Reef Aquarium, The Silverton Casino Lounge, Southern Nevada Zoological-Botanical Park, MGM Grand Lion Habitat, Flamingo Hotel and Casino, and The Henderson Bird Preserve remain the main Las Vegas attractions.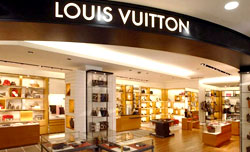 Best Shopping Malls
Las Vegas has become one of the premier shopping destinations in the world. From casino shops and small shopping galleries to mini malls, there are tons of shopping to do, even if it is just window shopping. Consider the Appain Way Shops or Forum Shops at Caesar's Palace, the Grand Canal Shoppes at the Venetian, and the Via Bellagio at the Bellagio for casino-close shopping.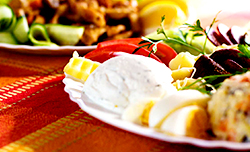 Food and Dining in Las Vegas
Las Vegas offers a wide variety of fine-dining options. The city also offers a chance to try delicious dishes and exotic cuisines at reasonable prices. Buffets are quite popular in Las Vegas, and some of the famous buffet restaurants in Las Vegas are: Le Village Buffet at Paris Las Vegas, Spice Market in Planet Hollywood, Village Seafood Buffet in Flamingo Road, and the Buffet at Wynn and Bellagio.
Transportation in Las Vegas
Las Vegas offers many transportation options to the local residents & visitors. The main transportation options include: monorails, public buses, and taxis. Another convenient way of transportation is through public buses, which are very frequent and inexpensive.
Airport Information Las Vegas
McCarran International Airport is one of the busiest and largest airports in Nevada as well as in the United States. It is located 2 kilometers away from the downtown of the city Las Vegas. McCarran International Airport comprises of two passenger terminals (1 & 3) and another terminal is used for only charter flights.
Local Transportation To & From Las Vegas Airport
Limousines and taxis are the best options to have hassle free and comfortable journey to and from the airport. Public transit is also available to reach Las Vegas airport from the city.
Popular Airline Routes
Las Vegas Airport AddressMcCarran International Airport Address,
5757 Wayne Newton Blvd,
Las Vegas,
NV 89119,
USA
Ph: +1 702-261-5211
Scroll