Cheap Flights to New York
Flights to New York
New York, which is also known as the Big Apple and the City That Never Sleeps, is one of the richest and most happening cities of the world. Book flights to New York with Rehlat and avail great airfare deals, and discounts. Cheap flights to New York depart daily from major international airports. There are three major airports in New York, giving you lot of options while booking low-cost New York flights. Signup for the newsletters and receive exclusive discounts on New York flights straight in your inbox.

Things to Do & Popular Places in New York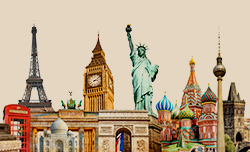 Must Visit New York Attractions:
New York is one of the greatest cities in the world with so much to see and offer. However, they are many iconic attractions in the city such as: the Empire State Building, Statue of Liberty, Brooklyn Bridge, Rockefeller Center, Grand Central Station, St. Patrick's Cathedral, Central Park, and more.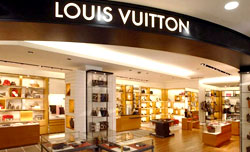 Best Shopping Malls:
New York is a shopper's paradise. Clothing, jewellery, electronics can all be found in the city in abundance at discount prices. New York is also home to iconic stores like Tiffany & Co, Bloomingdales, Saks 5th Avenue, Bergdorf Goodman and Macys.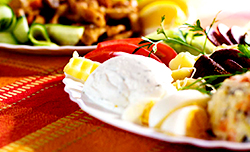 Food and Dining in New York:
New York offers many dining restaurants than almost anywhere else in the world. In fact, there are several amazing dining options in the city. One should experience the awesomeness of the New York City's night Life. The city plenty of lavish bars and restaurants to hang out in till the awe of dawn.
Transportation in New York
The New York City consists of the best transportation system in the world. Taxies, Buses, and Trains are the primary transportation in the city. Metros and Buses are the best options to wander around the city.
Airport Information New York
The three main airports of New York are John F Kennedy International Airport (JFK), LaGuardia Airport (LGA) and Newark Liberty International Airport (EWR).
The John F. Kennedy International Airport is one of the busiest and largest airports in North America. JFK airport is major hub for Delta Air Lines, American Airlines and JetBlue Airways. The John F. Kennedy International Airport has 6 terminals.
Local Transportation To & From New York
Passengers can find several buses, trains, and taxis to New York City departing from outside Arrivals.
Popular Airline Routes
New York Airport AddressJohn F. Kennedy International Airport Address,
NY 11430,
USA
Ph: +1 718-244-4444
Scroll