Cheap Flights to Philadelphia
Flights to Philadelphia
Philadelphia is known as the "Birth Place of America" and is a city in the state of Pennsylvania, U.S. It is the fifth most populous city and a sixth largest metropolitan area in the country. Often it is called as "Philly", divided into eight districts. Philly is bordered by New Jersey and Delaware metropolitan cities. Are you planning a vacation with family or friends? Then visit Philadelphia. Book your flight tickets with Rehlat – One of the fastest growing online travel companies in the Middle East to get more and more offers on your Philadelphia flight bookings.

Things to Do & Popular Places in Philadelphia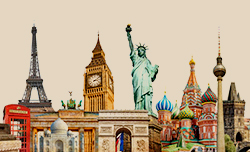 Don't Miss Philadelphia Attractions
Philadelphia is one of the best tourist destinations in the United States. Being, a bustling city, it possesses numerous things to explore and partake. Old City, South, and West Philly districts are the prime terminuses of the city exhibiting the archaic relics. The Old City exhibits the marvels including, Philadelphia's oldest historic quarter, the Liberty Bell, Independence Hall, and Constitution Hall. The South Philly holds South Street, Sports Complex, an Italian Market, Philly cheese steaks, and affordable dive bars. North Philly enjoys Temple University, Northern Liberties, bars taverns, art galleries, renowned restaurants and clubs, Casinos, and vibrant nightlife.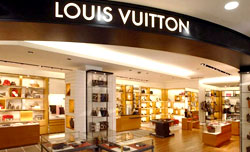 Best Shopping Malls
Old City, Center City, and South Philly draws major share in shopping opportunities. There are numerous renowned shopping brands, independent fashion stores, art galleries and boutiques. One cannot ignore Sugarcube, moko, and antique shops in Old City. Open-air Italian Market in South Philly, and Center City's Chinatown, West of Broad Street are famous for many shopping strips and branded outlets.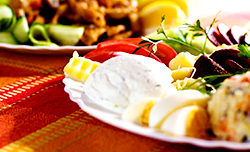 Food and Dining in Philadelphia
Philadelphian eateries entice foodies with a number of local cuisines, which are famous and delicious around the world. The city is also famous for its distinct ice creams and known as the 'Ice Cream Capital of the World'. The Cheesesteak is famous Philadelphian sandwich, which comes in distinct tastes. Numerous kitchens of the city maintain the unique taste while serving most of the above local delicious items. Being the most populous city, the city has numerous places to enjoy the nightlife. Old City and Center City districts are the home for never ending nightlife.

Transportation in Philadelphia
As the Philly is a bustling city with tourists and commuters, it provides numerous options to get around the city with ease. SEPTA bus & commuter rail services are the major public transit facilities offered by the city. Major districts and tourist destinations will be covered by the bus lines. Cars, trolleys and taxis are the other options to choose based on the convenience.
Airport Information Philadelphia
Philadelphia International Airport is the major and the largest airport of Pennsylvania state, which is located 11 kilometers away from the city centre of Philadelphia. The airport serves nearly 30 million passengers every year and major international hub for American Airlines. There are nonstop flights to 133 cities and every week around 10,000 domestic and 1300 international flights depart from this airport.
Local Transportation To & From Philadelphia Airport
Philadelphia International Airport has good transportation facilities like taxis, limousines, shuttles, trains, and buses. All the ground transportation centers are located at the baggage claim area of each terminal. Each terminal has rail station near the ticketing counter. Limousines and hotel shuttles are available for individuals and group.
Popular Airline Routes
Philadelphia Airport AddressPhiladelphia International Airport ,
8000 Essington Ave,
Philadelphia,
PA 19153,
USA
Phone: +1 215-937-6937
Scroll