Cheap Flights to San Francisco
Flights to San Francisco
A San Francisco vacation should rank pretty high on everyone's top ten lists of places to visit in the U.S. -- if not the world. Sure, on the surface San Francisco has all the cliché tourist icons that we know: the Golden Gate Bridge, Alcatraz, and Chinatown, to name but a few. But keep in mind that San Francisco itself is fairly small geographically -- covering roughly 50 square miles, so it is one of the best cities in the world to enjoy on foot. Chances are, just outside your San Francisco hotel, you will find yourself at or near at least a handful of major San Francisco activities or attractions. Book cheap air tickets to San Francisco and hotels with Rehlat – one of the fastest growing websites in the Middle East. Save money with lowest fares on Fes flight tickets and enjoy your air travel.
Things to Do & Popular Places in San Francisco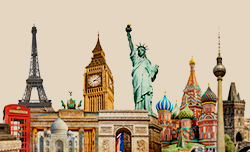 Don't Miss San Francisco Attractions
San Francisco boasts panoramic vistas, distinct neighborhoods, outdoor activities to delight the most adventurous, and museums to engage the most curious. Its European charm meets cutting-edge technology meets laid-back California living. In other words, San Francisco offers something for everyone, whether your idea of exploring means history tours and museums or self-guided wandering. Spend time in world-famous tourist destinations or discover the city's lesser-known gems—either way you're bound to discover why millions of visitors leave their hearts in San Francisco.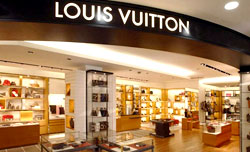 Best Shopping Malls
San Francisco is a little like consignment shops itself—if you look in the corners and do a little digging; you're bound to find treasures. As diverse as the clientele itself, shopping options represent every style, era, fetish, and financial status not in sprawling shopping malls, but scattered throughout the city in the unique neighborhood boutiques. Whether it's a pair of Jimmy Choo shoes, a Chanel knockoff, or Chinese herbal medicine you're looking for, San Francisco's got it. Just pick a shopping neighborhood, wear some sensible shoes and you're sure to end up with at least a few take-home treasures.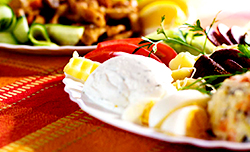 Food and Dining in San Francisco:
San Francisco's restaurant offers unparalleled bounty of local organic produce, seafood, free-range meats, and wine, as well as a creative culinary scene, restaurant-obsessed residents, and a still-vibrant and diverse chef community and you've got one of the world's top foodie destinations. San Francisco's nightlife is as varied and colorful as the clientele, and each neighborhood offers a different vibe, which means there's something for everyone, but there isn't one place that offers a classic experience.

Transportation in San Francisco
San Francisco covers roughly 50 square miles, so most visitors alike prefer to walk or use one of the city's numerous forms of public transportation. San Francisco's transportation is excellent by the way. You can hop on a cable car, a bus, the subway or grab a cab. But in most cases, you can just walk wherever you want to go!
Airport Information San Francisco
San Francisco International Airport is the second active in California; the airport is located in the southern part of the city, which is 21 kilometers away from the city center. The airport handles major services to and from all European and Asian countries; about 37 million passengers are served by this airport annually. The San Francisco International Airport serves as the major hub for Virgin America and United Airlines.
Local Transportation To & From San Francisco Airport
The San Francisco International Airport has very good transportation options. BART (Bay area rapid transit) is the easiest and cheapest way to travel to and from the airport. You can also find public buses, taxis, airport shuttle vans and rental cars at affordable fares.
Popular Airline Routes
San Francisco Airport AddressSan Francisco International Airport,
San Francisco Airport IATA Code: SFO,
San Francisco, CA 94128,
USA
Phone: +1 650-821-8211
Scroll