Flights to Harare
Harare, the capital of Zimbabwe welcomes everyone to witness its most inspiring history and colorful events of the country. The city is home to abundant wildlife, modern buildings, and numerous parks. Explore the light-filled city and experience the untouched beauty of the city. Find out exclusive deals on Harare flights and experience the world-class services and warm hospitality on all leading international airlines. It is a quick and easy process to book flights to Harare at affordable prices. Rehlat offers a wide range of cheap flights to Harare including one-way or round trip as well as provide daily schedules & information on non-stop flights to Harare.
Things to Do & Popular Places in Harare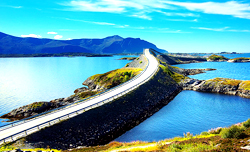 Don't Miss Wildlife Safari
Kick off your trip to Harare with wildlife safari. Experience the unforgettable safari in Harare where you can enjoy the adventurous tour and exciting, joyful moments. Harare has numerous natural wonders and popular sightseeing places including Zimbabwe Museum of Human Sciences, National Heroes Acre, Balancing Rocks, Mukuvisi Woodlands, Wild Is Life, Harare Gardens, National Botanic Garden, Greenwood Park and much more. You can make an ultimate day tour experience with family and friends, which inspires the splendid beauty of Harare.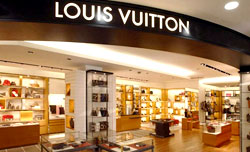 Best Shopping Malls
The city is a major hub for shopping lovers where you can purchase a wide collection of clothing, handmade jewelry, wooden crafts, textile, carving, and polish gems. Locally made products are inexpensive. Tourists who want to experience the traditional shopping, then they must stroll around the open flea markets at Mbare. You can find everything from a range of colorful baskets, food, to clothing. ATMs generally dispense government bond notes instead of US dollars. Usually, Rands are accepted here.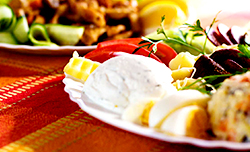 Food and Dining in Harare
Generally eating out in Harare is less expensive compared to Europe or America regions. Sadza is the staple food in the country. Harare has several different types of traditional dishes like bota, dovi, mapopo cabdy, and Nhedz. You can find numerous hotels and restaurants all across the city where you can taste typical Zimbabwe dishes. Also, you can taste delicious American or European food at numerous westernized restaurants. An abundant number of coffee shops are available in the city.



Transportation in Harare
Harare operates a number of public transportation facilities including buses, taxis, minibuses, and rented cars to travel in and around the city. However, getting around the city is most comfortable by car. You can find frequent taxis in the city, commonly 8 members can fit inside. Make sure to negotiate the taxi charges before getting into it.
Harare Airport Information
Harare International Airport serves domestic and international flights to all across the world, run by the Civil Aviation Authority of Zimbabwe. It is the largest airport in the country. Harare International Airport is a major hub for Air Zimbabwe. The airport features two terminals named as Passenger Terminal and Cargo Terminal. Passenger Terminal: this terminal is used for domestic and international operations with all leading airlines around the year. It features aircraft parking and aerodrome docking, catering, information desk, cafes, passenger and cargo handling services, fire and rescue services, Wi-Fi, car parking, bank, post office, shops, restaurants, duty-free shops, lounges, and money exchange.
Local Transportation To & From Harare Airport
Passengers can choose taxis, rental cars, or personal vehicle to reach the airport. It may take around 21 minutes to reach the Harare International Airport, which is about 15.1 kilometres via Airport Road. Taxis may charge $25 to reach the main hotels from the airport.
Popular Airline Routes
Harare Airport AddressHarare International Airport,
Harare Airport IATA Code: HRE,
Harare,
Zimbabwe
Ph: +263 4 585 073
Scroll