Experience Luxury in the Sky with Flynas
Flynas Airlines came into existence in 2007 as a new contestant in the airline industry, which soared off from Riyadh, Saudi Arabia. Flynas flights successfully operate with over 1000 weekly flights to 26 destinations within and outside of Saudi Arabia. Flynas flights are leading low cost airlines from Saudi Arabia which aims to offer high-class travel at affordable cost.
Flynas Online Booking
Rehlat helps you in finding the cheapest flight tickets for Flynas Airlines, irrespective of the destination you are flying to. For your information, Flynas covers all of the Middle East and Asian destinations. The most popular Flynas destinations are Jeddah, Riyadh, Dubai, Cairo, Bahrain, Dammam, Gizan, Istanbul, Sharm El Sheikh, Qassim, Abu Dhabi, Jordan, and much more.
flynas wins Skytrax Award for the Best Low-Cost Airline in the Middle East
flynas – a Saudi airline marks another milestone by winning the prestigious Skytrax award for the Middle East's Best Low-Cost Airline for the second consecutive year. flynas – Saudi Arabia's low-cost airline achieved the award based on Skytrax's survey and votes. The airline received the honor during the Skytrax World Airline Awards ceremony held in London.Source : Flights.com.kw
Flynas Airlines
Popular Routes
Flynas Airlines Information
About Airline
Check in & Flight Status
Baggage Information
Food & Beverages
About Flynas
Flynas is among Saudi Arabia's largest airlines with a young fleet of 26 aircraft and the capacity to carry 18 million travelers to their destinations with over 170,000 flights. The Saudi Arabian National Carrier Flynas shares flights and routes with Etihad Airways to 17 cities across 11 countries.
Flynas Airlines – Things to Know
Flynas airlines provide a wide range of luxury services to their customers. Flynas offers:
Flexibility to modify or cancel your trip ticket within 3 hours prior to the flight's departure for business class.

Flexibility to modify or cancel your trip ticket within 12 hours prior to the flight's departure for economy class.

Purchase selected gifts and perfumes on-board

Free executive longue access

Two hours grace period for cancellation of your tickets without any penalty

Special services to pregnant ladies, infants, mothers travelling with children

Wheelchair access for physically-disabled passengers
Note: Seat prices and options will differ depending on the aircraft type and route.
Flynas Booking Classes
Flynas online ticket booking can be done for 2 different seating arrangements. The seating capacity of Flynas flights is 164 and each aircraft is able to transport 8 business class passengers and 156 economy travelers.

Business class - Flynas flights provides luxurious leather seats with extra generous seat pitch of 48 inches in their business class online booking.
Economy seats - Flynas provides comfortable leather seats with a seat pitch of 27 inches for their economy class online booking.
Rehlat provides the best in travel with lowest airfares on Flynas online booking for all the travelclasses.
Amenities offered by all Flynas Flights
Free advance seat selection

Soft leather seats

Free tasty onboard meals, snacks and refreshing beverages.

Web check-in is available

Luxury in-flight facilities

Providing comfortable seating with more leg room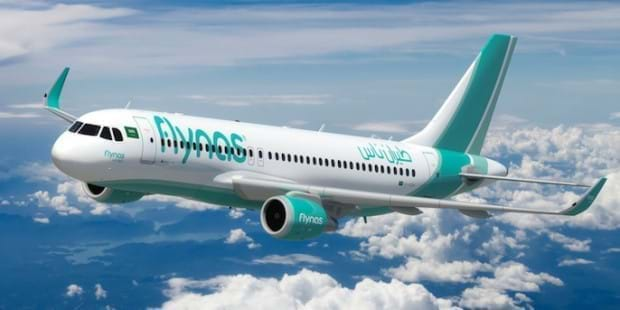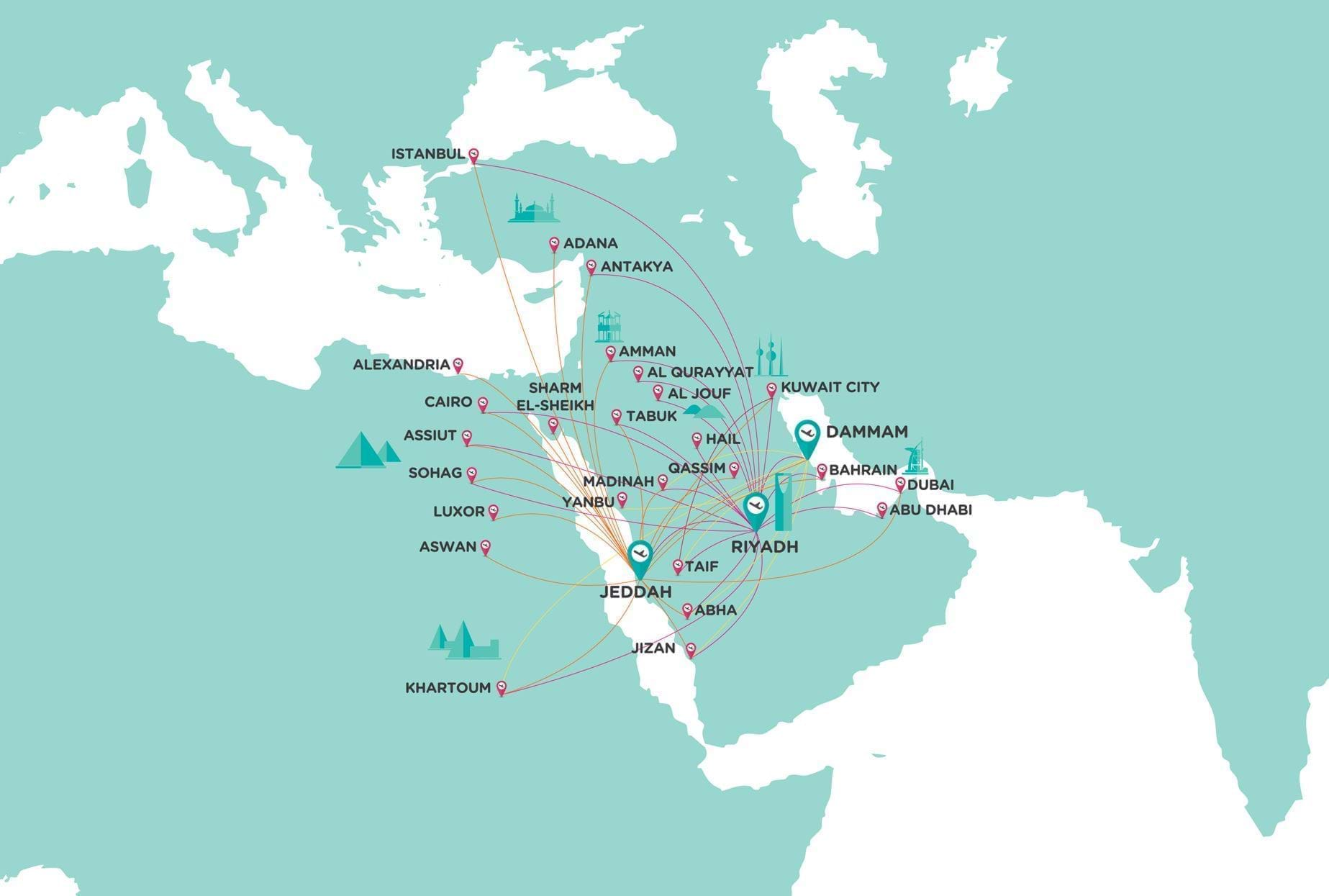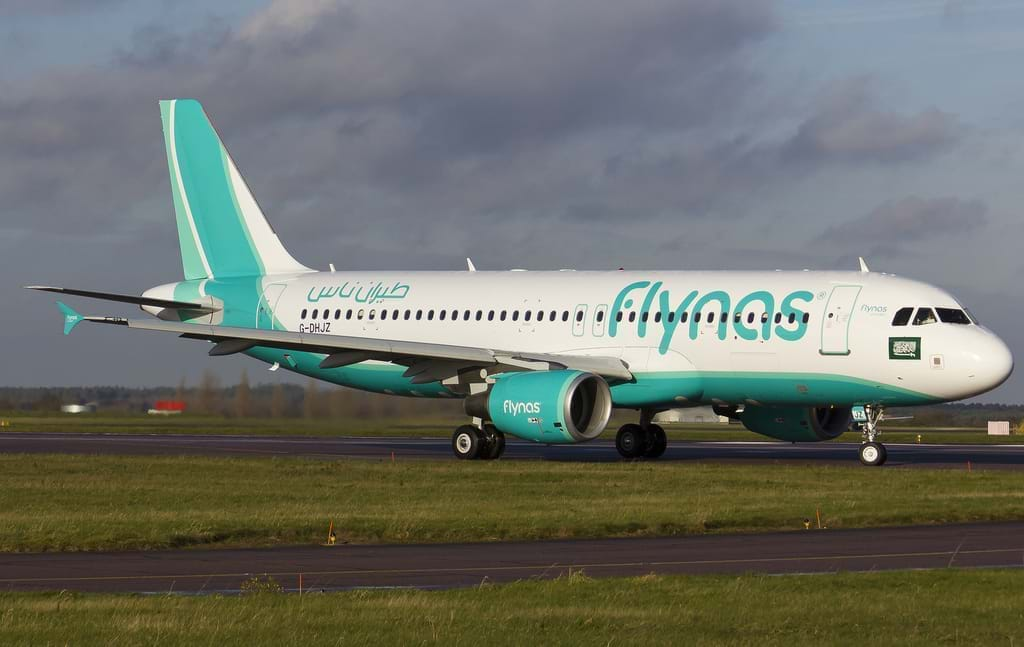 Flynas Online Check In
Flynas online check in is available from 48 hours and closes before 6 hours of your flight departure from any KSA (Kingdom Of Saudi Arabia) airport. Web check in is possible as long as you have your valid e-ticket booking for the flight. The traveler has to print the boarding pass as a QR Code on your mobile or print a hard copy.
Why Online Check In?
Comfort and time-saving

Choose your meals, snacks and beverages

You can select your seat at no extra cost
Flynas Airport Check In
Flynas airport check in counters at airport open 5 hours before the flight schedule and close 45 minutes prior to your scheduled flight departure. Passengers, who are travelling on large group bookings, are requested to arrive at check-in at least 4 hours before their departure time.
Flynas Flight Status Updates
To check the Flynas flight status updates, visit the link and get an update by entering your information.
Flynas flight status updates can be obtained by just entering your flight number. To get Flynas flights schedule, Select the "from" and "to" cities and specify the month.
Flynas Baggage Allowance
Flynas baggage allowance is subject to the conditions and limitations according to the rules and regulations. You may carry some of your baggage free of charge.
Flynas cabin baggage allowance
Flynas has set a maximum dimension of 56cm H, 23cm D, 36cm W and weight of 7 kg for your cabin baggage allowance.

You may also carry a small laptop case or handbag with you into the cabin; this must fit under the seat in front of you.
Flynas hand baggage allowance
Business class customers may check-in up to two pieces of hand baggage with maximum dimensions of 75cm H, 33cm D, 50cm W and a maximum weight of 25kg each.
On all Flynas flight routes except Cairo, Flynas economy class passengers may check-in 1 bag with maximum dimensions of 75cm H, 50cm W, 33cm D and a maximum weight of 20kg.
Excess baggage
If you wish to check-in an additional bag you can save up to 50% by paying for your excess baggage in advance of travel.
Note: For international safety standards Flynas restricts accepting any single item of hand baggage over 32kg in weight.
Flynas Food & Drinks
Flynas flights have light snacks and refreshments for sale on-board. You can simply relax and enjoy your choice of meal and beverages from the extensive Flynas food & beverages menu at a nominal cost.
You can enjoy fresh snacks, sandwiches hot and cold drinks, including costly Starbucks coffee on board.

The new menu of Flynas also includes premium chocolate, hot noodles, juices, cool drinks and energy drinks.
Travelers are allowed to bring their own snacks and drinks on-board. Please note that food cannot be reheated and all this items would be included in your 7kg cabin Flynas baggage allowance.