Cheap Flights to Sharm El Sheikh
Flights to Sharm El Sheikh
Rehlat – Your one stop destination to book Sharm El Sheikh Flights at lowest price. Check out the amazing offers and cash back discounts along with last minute flight deals. Sharm El Sheikh, the cosmopolitan capital of the Sinai Peninsula, is a luxury holiday destination on the tip of the Sinai Peninsula.  Book the cheapest Sharm El Sheikh flights on Rehlat now and enjoy great airfare deals!
Things to Do & Popular Places in Sharm El Sheikh
Tourist Attractions in Sharm El Sheikh
Sharm el-Sheikh is an ideal place to make magnificent holiday vacation along with the family or loved ones. The coastal city has magnificent attractions such as Red Sea, Sharm el Sheikh Cruise Port, St Catherine's Monastery, Tiran Island, Ras Mohammed Marine Park, Colored Canyon, Na'ama Bay, Coptic Church and the Old Town.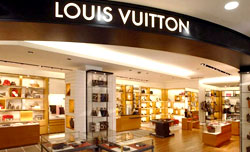 Best Shopping Malls
Sharm El Sheikh is an amazing place for shopping lovers, where you can find many traditional Egyptian souvenirs in the shops, bazaars, old markets and shopping centers. The coastal city is popular for antique jewellery, leather goods, painted paper uses, postcards, rugs, silk shawls, vases, extremely good fabrics, frankincense & perfumes, and water pipes.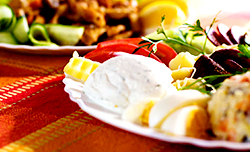 Food & Dining in Sharm El Sheikh
Tourists can enjoy different varieties of traditional cuisines at Sharm el-Sheikh, which includes meat, fish, seafood, and vegetables. Taste the Egyptian's traditional dishes like Gibna Domiati, Konafah, Dukkah, Halawa, Mulukhiya, Taro/Colcasia Soup, Feseekh, Fatta, Ful Medames and Kushari. Sharm El Sheikh is famous for its energetic nightlife; and it is packed with modern bars, pubs, live music entertainment and dancing.
Transportation in Sharm El Sheikh
The city has several local transport facilities to travel across the city; and one can find many buses and taxis. It will cost around 100 to 150 EGP to travel anywhere from Sharm El Sheikh International Airport.
Sharm el-Sheikh Airport Information
Sharm el-Sheikh International Airport is also known as Ophira International Airport and is situated at Sharm el-Sheikh, Egypt. It is regarded as one of the busiest airports in the country alongside of the Hurghada International Airport and the Cairo International Airport. Sharm el-Sheikh airport is a major hub for Air Cairo, AMC Airlines, EgyptAir, EgyptAir Express and Nesma Airlines.
The Sharm El Sheikh airport has two passenger terminals – Terminal 2 (the old one) and Terminal 1 (the new terminal). Terminal 1 serves majority of flights and is equipped with the parking area, public transport stations and taxi stand.
The terminal 2 handles few flights but has restaurants and cafes, currency exchange offices, souvenir and essential commodities shops, and cars-for-rent offices.
The city serves large number of buses and taxis to travel from the centre of the city to Sharm el-Sheikh International Airport. It will take approximately 15 minutes to travel from Airport to the city, which is about 13 kilometers'. At the airport you can find wide range of taxis with reasonable prices to reach Sharm El Sheikh Hotels, the residential neighborhood of the town and neighboring resorts.
Popular Airline Routes
Sharm El-Sheikh International Airport AddressEl Salam,
Egypt,
Ph: +20 69 3623304
Scroll