Flights to Nice
Book a trip to Nice, also known as the Queen of the Riviera. It is one of the best known cities in France. From big city sophistication to heartfelt country hospitality, Nice has a warm welcome for every visitor. Wander through stunning valleys, discover ancient castles, or relax on miles of beaches in this Baltic gem. Nice is at the same time an elegant and popular city, lively, cheerful, and proud of its past and its independence. The city will surprise you by its personality, dynamism and its passion for art and culture. Nice has everything for a perfect holiday.  Plan and pack your bags to Nice. Book your Nice flight tickets at Rehlat and avail great deals.
Things to Do & Popular Places in Nice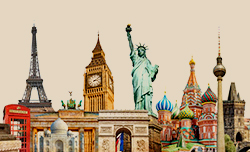 Don't Miss Nice Attractions
Nice has a thousand surprises in store. In markets and gardens, museums and galleries, regional produce and local craftsmanship, Nice's culture is everywhere and anywhere. It will also seduce you by the beauty of its neighborhoods, its unique light and its gentle climate. Visit Nice and be amazed by the number of attractions on offer. With stimulating museums, world-class galleries, and a chocolate factory just for starters, can you pack it all in?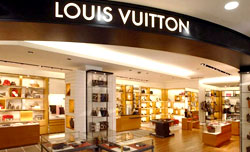 Best Shopping Malls
Nice, is not only just heritage, cultural visits and breathtaking views, it also offers shopping sprees in its boutiques where must-haves and original creations are sources of happiness! From olive jams to evening gowns, pearl necklaces to watercolors of Old Nice, swatches of Provençal fabric to socca boards - bring your shopping list and hit the shops and markets from the Cours Saleya to Rue Masséna via Avenue de Verdun and Rue Paradis! Make the most of an extra day in the week to do your shopping!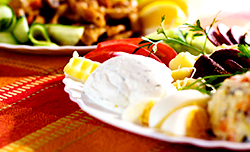 Food and Dining in Nice
Treat yourself to a welcome break during a busy day of shopping or vists .Cafes, tea-rooms, snacks, salad bars, fruit juice and smoothie bars, indoors or on the terrace, make your choice !Take authentic Nice delicacies, and enjoy the French gastronomy. In the city you will find a concentration of theme bars, clubs, discos and lounge bars to start or finish your night out.
Transportation in Nice
Nice is a corridor to many destinations along the French Riviera, or Cote d'Azur. By train, the city is only 25 minutes from the world-famous Cannes. The Sunbus is the most popular form of public transportation in Nice. In fact, the city is easily accessible by car using the A8 motorway, and signs for the Nice Côte d'Azur Airport are easily seen.
Airport Information Nice
Nice Côte d'Azur Airport is the primary international airport, which operates domestic and international flights, as well as the charter flights to different places on the planet. It is located approximately 3.2 NM (5.9 km; 3.7 mi) southwest of Nice and is the third busiest airport in the country. The airport serves several million passengers every year from all across the world. Nice Côte d'Azur Airport features two terminals named as Terminal 1 and Terminal 2.
Local Transportation To & From Nice Airport
Travelers arriving at Nice Airport have several transport options for their onward journey. From car shuttle and taxi services, trains and car rental to many bus lines operating between the airport, the city of Nice, Cannes and Monaco, there is something for everyone's taste and budget. Buses from central Nice operate directly in front of the arrivals area at Terminal.
Popular Airline Routes
Nice Airport AddressNice Côte d'Azur International Airport,
Rue Costes et Bellonte,
06206 Nice,
France
Ph: +33 820 42 33 33
Scroll