Flights to Athens
Take a flight to Athens and explore one of the cities with the longest history in the world. It is the capital city of Greece with an estimated population of 3,074,160 inhabitants. With its breathtaking sightseeing places, museums, vibrant beaches, nightlife, lifestyle, culture and tradition, Athens attracts more than 2 million tourists every year. The currency prevailing in Athens is Euro (EUR). In fact, bustling Athens is a heady mix of history and edginess. Explore more Athens' hidden gems with a perfect itinerary. Book your Athens flight tickets at Rehlat – one of the fastest growing travel websites in the Middle East, to avail deals and offers.

Things to Do & Popular Places in Athens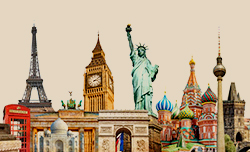 Don't Miss Athens Attractions
Experience the beautiful sightseeing places and numerous tourist attractions such as Acropolis of Athens, Parthenon, Plaka, National Archaeological Museum, Syntagma Square, Panathenaic Stadium, Temple of Hephaestus, Benaki Museum, National Garden, Athens War Museum, and Numismatic Museum of Athens. National Archaeological Museum is a most prominent tourist destination and quiet famous for its artifacts, sculptures, Egyptian Art, minor objects, prehistoric, metallurgy and Santorin.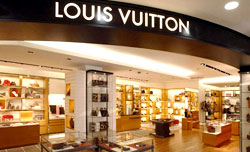 Shopping in Athens
Athens is a shopper's paradise. The city boasts of wide range of luxury shopping malls, outlets, high street shops, boho-chic accessories, beautiful clothes, jewelleries, souvenirs, and more. Besides the areas of the Plaka and Monastiraki which are well known to travelers for their large variety of tourist shops, all of central Athens is full of shops for every kind of person and every kind of budget.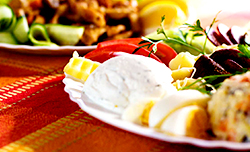 Food and Dining in Athens
Whether you prefer fine-dining or experiencing the vibrant flavors of local tavernas, Athens has something to offer every taste. You must taste the typical flavors of ancient dishes like Daktyla, Dolmades, Moussaka, Grilled meat, Fresh fish, Courgette balls, and Feta & cheeses. Enjoy the best of Athens nightlife in many places including comedy clubs, music venues, and nightclubs. It is a well-known place for cocktails, clubbing and partying.
Transportation in Athens
Athens is considered as well-developed city with a wide range of public transportation, which is connected to all major cities in Greece. People can move from one place to another using Athens' public transportation facilities such as buses, trains, taxis and ferries.
Airport Information Athens
Athens International Airport is considered as the busiest airport in the country, located just around 27 kilometres northeast of the capital of Athens. It is a major hub for Aegean Airlines, Olympic Air, and SkyGreece Airlines.
Local Transportation To & From Athens Airport
There are several ways to get into the city from Athens International Airport. You can find a number of public buses, taxis, airport shuffles, express buses and suburban rail. It will take around 36 minutes to travel from the centre of the city to Athens airport via Αττική Οδός/E94/Α6, which is about 44.1 kilometres.
Popular Airline Routes
Athens Airport AddressAthens International Airport
Attiki Odos,
Spata Artemida 190 04
Greece
Scroll