Flights to Delhi
Book cheap flights to Delhi at Rehlat. Check offers to find lowest airfare flights to Delhi from domestic and international destinations. Experience the charm and exquisite of Delhi, the fascinating capital of India with a wonderful history. Cosmopolitan Delhi is known for its versatility in culture, tradition, etc. Get your Delhi flights booked at Rehlat and enjoy the diversity of the Indian city with huge savings. New Delhi flights arrive and depart from the huge Indira Gandhi International Airport.
Things to Do & Popular Places in Delhi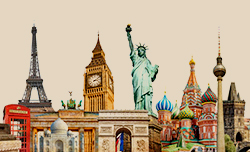 Major Delhi Attractions
Delhi is one of the oldest cities in the world with a rich history, culture and art. The capital of India boasts with attractive architectures of temples, mosques, forts, monuments. Never miss to visit the awe-inspiring landmark of the country Red Fort, Qutub Minar, India Gate, Lotus Temple, Akshardham, and Humayun's Tomb.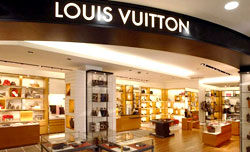 Discover the Best Shopping Malls
Delhi is a most prominent shopping destination with a mix of old and modern charm. The historical capital has a large number of modern, air-conditioned department stores to traditional bazaars and old markets. Being one of the best shopping destinations in the country, Delhi is home to endless shopping places like Ansal Plaza, DLF Promenade, Shehnai Shopping Mall, Shop-in-park Mall, V3S Mall, Ambience Mall, and Sushant Shopping Arcade.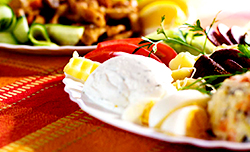 Unlimited Dining Options
Guests can experience the best Indian, Japanese, Mediterranean, Chinese cuisines with opulent ambience and world class service. Delhi provides wide variety of unmatched dining options including local and international cuisines for each guest. Never doubt, Delhi is a primary hub for award winning restaurants, cafes and hotels. You can find large number of restaurants in Delhi like Indian Accent, Lodi - The Garden Restaurant, Zaffran, Tamra Restaurant, and Bukhara.
Delhi's Enticing Nightlife
The nightlife in Delhi is one of the best in the world. There are countless clubs, bars, festivals, events, shows, restaurants, live music bands. If you're looking for an adventurous night or vibrant parties, Delhi is a dazzling destination for youngsters to explore weekends. Delhi has countless night clubs including F Bar & Lounge, Asom Club Dwarka, Club London, Shroom Nightclub, and Kitty Su.
Transportation in Delhi
Delhi is quite easily accessible for moving around the city. There are various modes of transportation within Delhi including taxi, bus, car, metro, and much more. There are number of radio cabs and metered taxis are available 24/7 at an affordable cost. Delhi Transport Corporation operates more than 5000 city buses every day with minimum bus fare starting at Rs. 10.
Airport Information Delhi
Indira Gandhi International Airport is India's busiest airport; handles more than 55 million domestic and international passengers every year. It is the main hub for AirAsia India, Air India, Air India Regional, GoAir, IndiGo, Jet Airways, Quikjet Airlines, SpiceJet, Vistara, and Zoom Air. Delhi Airport is well equipped with 168 check-in counters, 54 parking bays, 95 immigration counters, 78 aerobridges at 48 contact stands, and much more. 
Terminal 1: This terminal is used by low cost carriers Air India & It's subsidiaries, GoAir, IndiGo and SpiceJet for domestic arrivals. Terminal 1 serves more than 10 million passengers every year. It has 3 sections – A,C, and D
Terminal 2: This terminal serves for domestic operations of GoAir and SpiceJet.
Terminal 3: The new terminal operates all arrivals and departures of international flights.
Local Transportation To & From Delhi Airport
Metro, buses, taxis and rental cars are the major transportation from Delhi airport to the city. Metro and buses are the inexpensive way to travel, while taxis and rental cars are a bit high tariff.
Popular Airline Routes
Delhi Airport AddressIndira Gandhi International Airport Address
New Delhi, Delhi 110037
India
Phone:0124 337 6000
Scroll