Flights to Jaipur
Have a trip planned to Jaipur in India? After a cheap flight to Jaipur? No worries! Just search for Jaipur flights on Rehlat and browse among our best flight deals. Rehlat - one of the fastest growing travel websites in the Middle East offers a huge selection of Jaipur flights with amazing deals on one-way and round-trip as well. We search hundreds of airlines with flights to Jaipur so that you get the absolute best flight deals to Jaipur. Find incredible deals on Jaipur flights and book online now! Book with Rehlat and save big!
Things to Do & Popular Places in Jaipur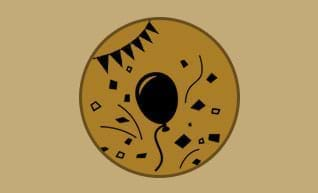 Get Glimpse of Jaipur Tradition
Jaipur's City Palace is impressively blended with the Mughal and traditional Rajput architecture. This palace embraces series of courtyards, buildings, and gardens that include the Chandra Mahal – currently used as the official residency by Maharajah of Jaipur. Don't miss the Mubarak Mahal – A textile museum with royal attire collection, Diwan-e-Khas – a private housing, having the world's largest silver urns, and Diwan-e-Aam which is known as Sabha Nivas ('Hall of Public Audience).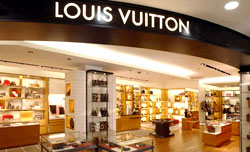 Best Shopping Malls
Jaipur, the Pink City of Rajasthan, is also a shopper's paradise on earth. With a fantastic range of handicrafts, jewelry, exotic blue pottery, beautiful stone, precious and semi-precious stones available, shopping is just simply irresistible in Jaipur. Delightfully, Jaipur has a treasure of good malls for shopping in the city. Some of the famous shopping malls in Jaipur are: Ganpati Plaza, Crystal Palm, Crystal Court, World Trade Park, and, Apex Mall.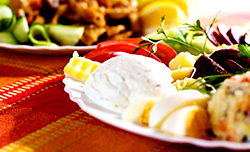 Food and Dining in Jaipur
There are many restaurants available in the city ranging from cheapest to costliest. Visitors can find myriad tiny stalls, which offer delicious street food. Rajasthan restaurants will serve all Indian varieties. The Pink City offers electrifying nightlife. Being the best tourist destination, it boasts plentiful bars and taverns.
Transportation in Jaipur
Rajasthan Tourism Dept. Corp. (RTDS) is the primary public transportation that provides half-day, full-day, and pink city tours on daily basis. RTDS services are inexpensive and comfortable. In each bus, you will be assisted by the tourist guide, who can speak multiple languages. Local buses, auto rickshaws, cycle-rickshaw, and taxis are the additional options to explore the Pink City.

Airport Information Jaipur
Jaipur Airport (IATA: JAI, ICAO: VIJP) is the only airport for the state of Rajasthan, which is located 13 kilometers south of the city of Jaipur. The airport majorly operates flights to many domestic and few international destinations.
Local Transportation To & From Jaipur Airport
Local Transportation To & From Jaipur Airport
Cabs and public buses are the major means of transportation to and from the Jaipur airport.
Popular Airline Routes
Jaipur Airport AddressAirports Authority of India,
Civil Airport,
Sanganer,
Jaipur,
Rajasthan 302011,
Ph: 0141 255 0623
Scroll