Cheap Flights to Cape Town
Flights to Cape Town
With its majestic Table Mountain backdrop, Cape Town is one of the most beautiful cities in the world. And the city is a harmonious blend of architectural styles reflects the tastes of dictates of the past as well as today's more functional requirements. Discover the Mother City's abundant outdoor activities, historical edifices, museums, sandy beaches, galleries, and many more entertaining sources. Take a flight to Cape Town and spend your splendid vacation. Rehlat offers low-cost flights to Cape Town. Rehlat is Middle East's fastest-growing online travel company offering ever low-cost flights for everyone with its exhilarating deals.
Things to Do & Popular Places in Cape Town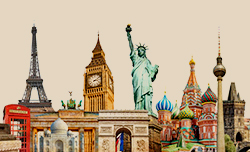 Don't Miss Cape Town Attractions
The Mother City, as Cape Town is affectionately known and boasts an endless list of exciting things to do. From climbing the one of theNew7Wonders of Nature (Table Mountain) to shopping at one of South Africa's most popular shopping centre's (V&A Waterfront), this city has it all. South Africa's second largest city, capital of the Western Cape Province has a wide range of tourist destinations. Its harbor 'Port of Cape Town' is one amongst the busiest trade port and route.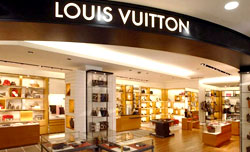 Best Shopping Malls
With over 450 retail outlets selling everything from fashion, home ware and curios, to jewelry, leather goods and audiovisual equipment, Cape Town has it all. Consolidating this position is our diverse offering of local and international brands that guarantee something for everyone shopping in Cape Town, irrespective of taste or budget. For the international Tourist, shopping in Cape Town is relatively inexpensive due to the favorable exchange rate and comparatively low production costs.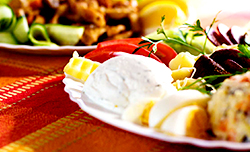 Food and Dining in Cape Town
Cape Town has been a crossroads of cultures for centuries. The city's vibrant culinary scene continues to reflect its global influences. The best part, for travelers: The weak currency means Cape Town is home to one of the most affordable dining scenes anywhere on the planet right now. Nightlife in the city is vibrant and there are plentiful bars that are edged around the city. Most of the places serve the best wines with delicious dishes.
Transportation in Cape Town
Cape Town's public transport isn't exactly the embodiment of efficiency, and if you're travelling on a tight schedule, you should organize your own car. Most long-distance trains have dining cars and catering trolleys, and it's definitely worth opting for a first-class cabin. There are several options if you have a penchant for getting about on two wheels rather than four. Minibus taxis are the extensive public transportation use in the city, metered taxis and rental cars are also available to get around the Cape Town. Hiring a scooter and cycle is also possible.
Cape Town Airport Information
Cape Town International Airport is the largest and second busiest airport in South Africa, which is located 20 kilometers away from the city centre of Cape Town. Nearly 4.5 million passengers fly through this airport each year. Johannesburg and Durban are the busiest routes from this airport. Cape Town International Airport has separate terminals for domestic and international flights, and they are linked by a common central terminal
Local Transportation To & From Cape Town Airport
Cape Town Airport provides different options for passengers in terms of transportation from the airport. My CiTi shuttle is a bus rapid transit system that links the airport with the city centre, concretely, the Civic Centre bus station located on Hertzog Boulevard. From the airport there are also various private shuttle companies that offer service and runs to other destinations. Shuttles pick up passengers on the arrivals of the terminals. Transport to and from the airport is also provided by metered and authorized taxis. Travel time is about 20 minutes.
Popular Airline Routes
Cape Town Airport AddressCape Town International Airport,
Matroosfontein,
Cape Town, 7490,
South Africa
Ph: +27 21 937 1275
Scroll