Flights to Madrid
Are you searching for the perfect city to indulge your love of art and the good life? A lovely city laced with art, history, and culture and also surrounded by stunning nature in a hilly region? If so, you should definitely visit the vibrant city Madrid. Book your flight to Madrid and make memories. The city boasts of several beautiful historic little districts, exceptionally good restaurants and eateries, and plenty of art and attractions. And the best thing is that travelers can see the entire city centre on foot. Book your Madrid flight tickets at Rehlat – One of the fastest growing travel agencies in the Middle East. Sign up now and get exciting deals right away!
Things to Do & Popular Places in Madrid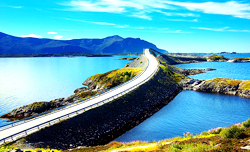 Don't Miss Madrid Attractions
Madrid - a city of indulgence and culinary highlights offers an extensive range of excellent attractions and things to do options. The city is a top-notch metropolis well-worth scratching the surface, full of beautiful things to see if you look in the right places. The major attractions are: Puerta del Sol, Plaza Mayor, Mercado de San Miguel, Plaza de la Villa, Palacio Real, Plaza de España, Gran Vía, Plaza de Cibeles, and Plaza de Castilla. There are many popular museums in the city with historical and cultural heritage of the city that includes, Museum Triangle, Museo Del Prado, Reina Sofía National Museum and Art Center, Naval Museum, Museo de América, Museo de la Ciudad. In short, you should not miss out on Madrid!
Best Shopping Malls
Madrid is heaven on earth for shopping lovers. The city is one of the few European capitals that continue to offer affordable options that don't compromise quality along with the eccentric, daring flair unique to Spanish fashion. Madrid's city centre is chock-full of all types of shops that sell everything from clothes, jewellery and shoes to bottles of wine, vinyl records, and fun decorative items inspired by the 1970s. Wallets ready, walking shoes on, go!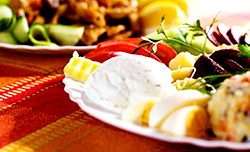 Food and Dining in Madrid
Madrid is not renowned for its native cuisine. Other Spanish regions such as Catalunya, Basque Country, or Galicia are popular for their food, and rightly so. Madrid's restaurant prospect is not especially honored on an international extent, but there are tons of sumptuous corners to grub if you know where to look. Whether you have fancy about chic cocktails, a pub crawl, or dancing the night away, there are several clubs in Madrid for exploring the city's incredible nightlife. Madrid's nightlife never stops. Music lovers, take note of these bars where you can catch good live music while you have a drink or two without blowing your budget
Transportation in Madrid
There are four main ways to get around Madrid apart from walking. They are: subway (metro), bus (autobuses), taxi (taxis), and suburban train (cercanías). One can pleasantly surprised to find that nearly everywhere in the proper centro, where we can reach in less than 45 minutes on foot. Buses, on the other hand, reach more points in the city.
Madrid Airport Information
Adolfo Suárez Madrid–Barajas Airport is the primary airport serving Spain. It is the 11th busiest airports in the world, which handles around 50 million passengers per year. The airport is located 9 kilometers away from the city centre of Madrid. The city airport is served by nearly 90 airlines and has nonstop flights to 185 domestic and international destinations. Madrid is focused city for Iberia, Air Europa, Ryanair and EasyJet airlines.
Local Transportation To & From Madrid Airport
All the terminals are well connected with metro line. Terminal 1, 2 and 3 shares same metro station and terminal 4 has a separate station. The most comfortable transit to and from the airport is through 24-hours express bus service, this bus passes through all terminals and costs about 5 €. Shuttle services and taxis are also available outside all the terminal buildings.
Popular Airline Routes
Madrid Airport AddressAdolfo Suárez Madrid–Barajas Airport,
Av de la Hispanidad,
s/n 28042 Madrid,
Spain
Ph:+34 913 21 10 00.
Scroll