Flights to Boston
With its rich history, diverse neighborhoods, and legacy of arts, culture, and education, Boston has something for everyone. The city is the hoariest, largest and capital city of the Commonwealth of Massachusetts. Boston has myriad attractions and outdoor activities including historical, cultural institutions, museums, interminable nightlife, and shopping. Notable events of American history are tied up with this place such as, Boston Tea Party, the Siege of Boston, and Battle of Bunker Hill. If you are planning to visit Boston, book your flight tickets at Rehlat – One of the fastest growing travel websites in the Middle East. Have a hassle-free booking at Rehlat and save big on your Boston flight bookings.
Things to Do & Popular Places in Boston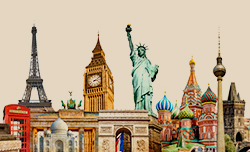 Don't Miss Boston Attractions
The Boston city draws millions of visitors every year with its great collection of attractions and outdoor activities. The City owns many museums exhibiting historical, arts, educational, and cultural relics. The best and must visit the museums of the city includes, Boston Children's Museum, Boston Athenæum, Museum of Fine Arts, Institute of Contemporary Art, Isabella Stewart Gardner Museum, Semitic Museum, USS Constitution Museum, and Warren Anatomical Museum. Also, there are plenty of things to do in the city, including, Arnold Arboretum, Boston Common and Public Garden, Community Boating, Freedom Trail, Faneuil Hall, Quincy Market, and Copley Square.
Best Shopping Malls
Being a bustling city, Boston possesses plenty of shopping malls in all ranges. You can find the largest shopping area in the city at the Downtown and Back Bay. And the rest of the city is also having numerous shopping spots. Copley Place and Prudential Center, The Cambridge side Galleria, Downtown Crossing are the major malls stapled with many departmental and book stores, cafés, clothing shops, a food court, and a Best Buy.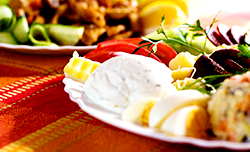 Food and Dining in Boston
Boston offers world-class dining options. Newbury Street, Charles Street enjoys plenty of stores and restaurants ranging from low to upscale. Harvard Square, Coolidge Corner is the busy places with tiny and large shops. Being close to the New England Coast, the city enjoys the delicious seafood delights most often. Boston is the city that has diverse restaurants, serving different cuisines, including Mexican, French, Italian, German, Chinese, Japanese, Indian and many more. Boston never puts down the glass! Being labelled as the 'drinking town' Boston enjoys the great night life.
Transportation in Boston
This bustling metropolitan facilitates the transit with numerous options. MBTA (Massachusetts Bay Transportation Authority) runs the bus lines to almost every corner of the city, and it is inexpensive. Commuter Rail is another option for tourists to explore the nearest outskirts. Taxis and self-driving are the next options you have, and it is recommended to quit the plan to explore the city by driving on your own. Taxis are very frequent and fairly expensive. Last but not least options are bicycles and walking. Whether you're walking, taking the T, riding a bike, or car sharing, there are many ways to get around Boston.
Airport Information Boston
Logan International Airport is one of the busiest airports in the United States, which is located to northeast 4 miles away from the city center. The airport serves nearly 31.6 million passengers annually, and operates flights to domestic and international destinations. It is the main hub for Delta Airlines, Cape Air, and pen Air and serves as a focus city for JetBlue Airways.
Local Transportation To & From Boston Airport
Logan International Airport has excessive an array of transit options include cars, taxis, the MBTA Blue bus services, shared vans, and limousines. There are free shuttle buses which are operated in between all terminals, and they are connected to the MBTA Blue bus station. The MBTA also operated water taxi connecting from the airport to many places in the downtown.
Popular Airline Routes
Boston Airport AddressBoston Logan International Airport,
1 Harborside Dr,
Boston,
MA 02128,
USA
Scroll