Flights to Seattle
Seattle is a huge city in the Pacific Northwest and located between Puget Sound and King County Lake in Washington. Seattle is also referred to as the Emerald City. Take a flight to Seattle to witness spectacular views of Cascade mountains. Its numerous sightseeing places, restaurants and vibrant nightlife attract millions of tourists to explore the city. Get your Seattle flight bookings done on Rehlat and experience the budget travel. Sign up for Rehlat's newsletter and be the first to grab exciting deals and special fares on Seattle flight bookings.

Things to Do & Popular Places in Seattle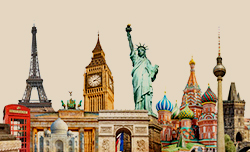 Don't Miss Seattle Attractions
Explore incredible Seattle's tourist attractions and breathtaking landmarks such as Space Needle, Pike Place Market, Experience Music Project Museum, Woodland Park Zoo, Hiram M. Chittenden Locks, Museum of Flight, Chihuly Garden and Glass, Pacific Science Centre, Waterfront Park, Lake Union, Olympic Sculpture Park, Woodland Park and Seattle Art Museum etc. Seattle is an excited urban city for its number of events and festivals suitable for every interest.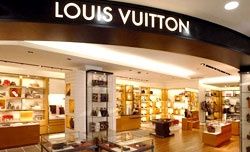 Best Shopping Malls
The sophisticated city has a numerous opportunities for shopping. A number of local retail options are available ranging from high-brow to low-brow stores. World famous Pike Place Market draws millions of tourists to Seattle. You'll find a range of varieties to purchase crafts, souvenirs, layering apparel, jewelry, cardigans, clothing and home decor items and much more. Head to malls in Everett or Northgate for one-stop-shop complexes. Most of its malls meet all your shopping needs along with food offerings. Ye Olde Curiosity Shop, Northgate Mall, Pacific Place and Portage Bay Goods are the most popular places for shopping.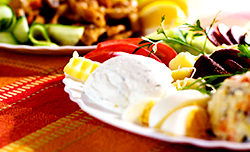 Food and Dining in Seattle
Eat whatever your taste buds feel to eat in Seattle. You can experience a rich culinary cuisine in Seattle. A number of eateries are available in the city specialized in seafood, vegetarian, gluten-free meals and much more. You can taste different cuisine from Classic American, French, Mexico, Asia to Mediterranean satisfying everyone's palate. Seattle has a number of clubs, British bars, Irish pubs, college bars, dive bars, and lounges to enjoy the great nightlife.

Transportation in Seattle
Seattle is a well connected city with a wide range of transportation options. Metro Transit offers electric, hybrid, and diesel city buses to travel within the city limits. Pay the exact cash since the drivers won't carry change while you are boarding. Cars, bicycles, and ride share programs (Lyft, Uber and Wingz) are the other mode of transportations to travel in and around the city.
Airport Information Seattle
Seattle–Tacoma International Airport is the major airport serving Seattle Tacoma and Washington. The airport is located 12 miles south of downtown Seattle. It is a major hub for Alaska Airlines, Delta Air Lines and Horizon Air. The airport serves more than 45 million passengers per year. Seattle - Tacoma International Airport consists of only one main terminal with four concourses like Concourse A, Concourse B, Concourse C and South Satellite. Main terminal features gates A1 - A14 and B1 - B15.
Local Transportation To & From Seattle Airport
Seattle serves plenty of local transportation to reach the Seattle-Tacoma International Airport from the centre of the city. Passengers can choose any of the transportation options such as taxis, rental cars, buses, bicycles, shuttles, and limos to reach the airport.
Popular Airline Routes
Seattle Airport AddressSeattle-Tacoma International Airport,
Seattle Airport IATA Code: SEA,
17801 International Blvd,
Seattle,
WA 98158,
USA
Ph: +1 206-787-5388
Scroll