Cheap Flights to Washington
Flights to Washington
Take advantage of Rehlat's cheap airfares on flights to Washington (WAS) and book your tickets to the popular US city today. Home of the White House and the Capitol building, Washington City has a rich American history. Washington ranks as one of the top tourist destinations in the United States with its iconic monuments, vast museums, historical sites and dramatic landscapes. Rehlat provides exclusive deals and special discount on Washington airfares. Find the cheapest Washington flight tickets on Rehlat and avail exclusive deal for your journey. Book now!

Things to Do & Popular Places in Washington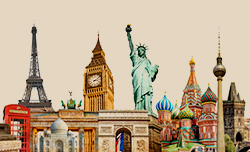 Must Visit Places Washington
Washington is one of the most prestigious landmarks of the United States that welcome millions of tourists every year from all corners of the world. Being one of the largest cities in the country, Washington boasts with incredible sightseeing's and tourist attractions like National Mall Washington, United States Capitol, the White House, National Air and Space Museum.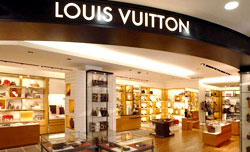 Best Shopping Streets in Washington
Washington DC is filled with wide range of shopping options including unique boutique shops, luxury departmental stores, shopping malls, antiques and independent shops. The capital of US is famous for its designer textured dresses, clothing, accessories, perfumes, jewellery, shoes, and bags. Washington is home for countless shopping locations including H Street DC, Pennsylvania Ave NW, Connecticut Ave NW, Massachusetts Ave NE, and Wisconsin Ave NW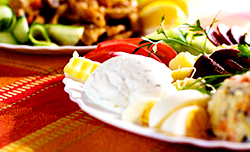 Exotic Dining Experience in Washington
Washington DC is one of the finest destinations in the world, offers a wide selection of signature dishes includes cod, lemon sole, flounder, herring, halibut, sturgeon, smelt and drum. Check out places like Zaytinya, Le Diplomate, Ted's Bulletin, Blue Duck Tavern, and Good Stuff Eatery.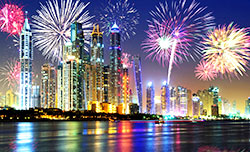 Vibrant Nightlife in Washington
Washington is a great place to enjoy lively nightlife with fun bars, hot clubs, lounges, night clubs, bars, exclusive lounges and live music. Check out places like H Street DC, Street Northwest, Pennsylvania Ave NW, Connecticut Ave NW, and Rhode Island Ave NW.
Transportation in Washington
Washington DC public transportation offers a large number of vehicles like buses, taxis, cars, trains and mini buses to get around the city. You can also find Smart Trip Card to travel all across the city, which it is available in all metro sales offices at a cost of $5.
Airport Information Washington
Washington Dulles International Airport is the major airport in Virginia that serves Washington metropolitan area. This airport operates domestic and international flights to all major destinations around the world. It is the main hub for Southern Airways Express and United Airlines. Washington Dulles International Airport is considered as one of the busiest airports in the United States.
The Main Terminal is used for domestic and international operations. It is well equipped with shops, cafes, restaurants, ATM's, currency exchange, banking services and disabled facilities.
Local Transportation To & From Washington Airport
Washington Dulles International Airport has a variety of convenient transportation options for visitors to reach the heart of the city. There are various modes of vehicles including airport shuttles, taxis, public buses, metro rail and rental cars.
Popular Airline Routes
Washington Airport AddressDulles International Airport,
Washington Airport IATA Code : IAD,
1 Saarinen Cir,
Dulles, VA 20166,
Usa
Ph: +1 703-572-2700
Scroll