Flights to Amman
Take a flight to Amman & explore the capital of the Hashemite Kingdom of Jordan. Rehlat offers wide range of cheap flights to Amman on major and popular airlines. Guests can consider Amman flight booking for one-way or round trip and avail huge savings. Besides that, guest get daily schedules & information on non-stop Amman flights. Compare and choose the best Amman flight deals that fit in your budget and save more.
Things to Do & Popular Places in Amman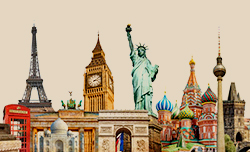 Must Visit in Amman
Amman owns a massive collection of culture and arts. 'National Art Gallery', 'Jordan National Gallery of Fine Arts', and the 'Darat al Funun' are few of the gallery corners in the city that shouldn't be missed. Although there are plenty of Museums in the city, revealing the Jordan history and cultural heritage, 'Royal Automobile Museum', 'The new Jordan Museum', and 'The National Archaeological Museum' are the must visit Museums in the city.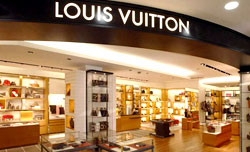 Best Shopping Malls
Amman is rapidly growing city amongst all Arabian countries. With its love for fashion, the city has grown big in shopping vertical. You can find extravagant malls such as Taj Mall, City Mall, Mecca Mall, Majdi Mall, Baraka Mall, with international brands. On the other hand, travelers can shop in 'The Balad's narrow alleys that is situated in the downtown area. Abdali Market, Rainbow Street, and Wakalat Street are some other outdoor/street markets to be visited in the city.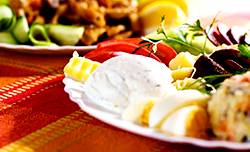 Food and Dining in Amman
Dining in Amman is a unique experience in comparison to any other cities. It has a wide range of restaurants with mouth-watering continental cuisines. Amman has traditional restaurants and the city serves Asian and French fusion in the restaurants along with traditional Arab cuisines. One can spend endless nights in Amman with live music and 'shisha'. Amman consists of more than 80 night clubs with the premium facilities.
Transportation in Amman
Transportation facilities are really very good in the city. You can get around the city on rental cars, taxis and buses. Buses are safe to travel and rental cars are also comfortable for roaming in the city.
Amman Airport Information
Queen Alia International Airport is the largest international airport in Amman & Jordan. Being the primary airport in the nation, it is the gateway and stop-by airport for the rapidly growing international airline and it has served more than 6 million passengers and 40 airlines by 2012.
Local Transportation To & From Amman Airport
Travelers can reach the airport either through taxis, buses, or rental cars. Always shuttle buses are available to reach the city from the airport which serves at every half-an-hour; there is also a shuttle service between the terminals and parking area.
Popular Airline Routes
Amman Airport AddressQueen Alia International Airport
39158,
Amman,
Jordan
Ph: +962 6 445 1739
Scroll